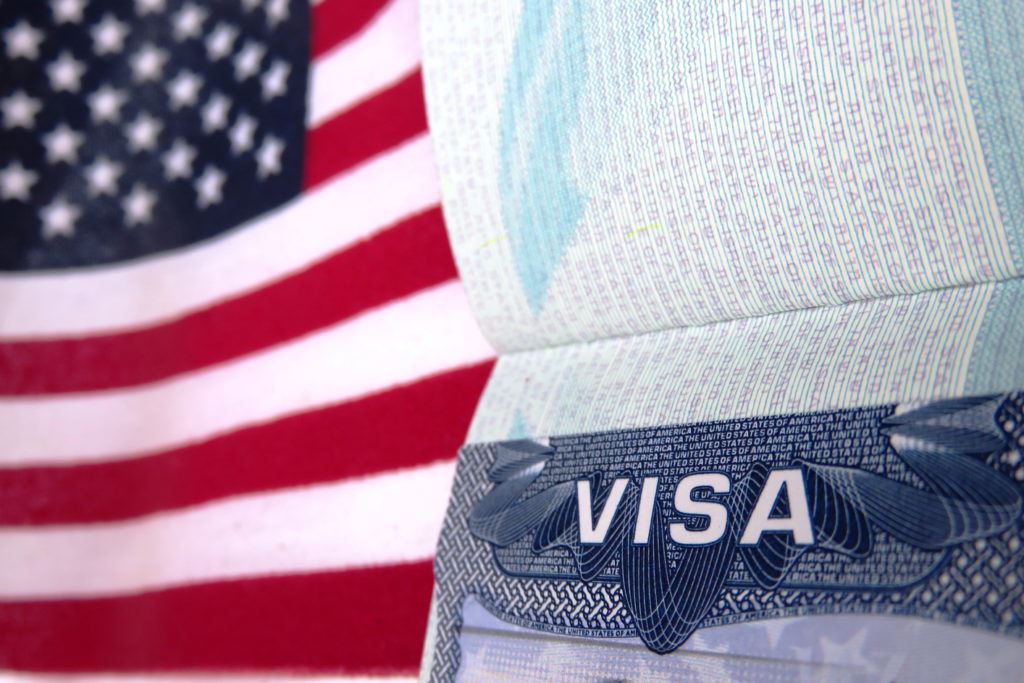 Divorce can have several implications for people going through the United States' immigration process. In some cases, it can even lead to deportation.
If you are in the process of getting a divorce, you should know a few things about how it could affect your immigration status.
Separation vs. Divorce: What's the Difference?
In order to understand how divorce can affect the immigration process, it's vital to first understand the difference between separation and divorce.
Separation is when a married couple decides to live apart and is still considered legally married, even though they are not living together. On the other hand, a divorce is a legal process that completely severs the relationship between a married couple. Once divorced, the couple is no longer considered legally married in the eyes of the law.
An absolute divorce is a complete severance of the marital relationship, and a limited divorce is a partial severance of the relationship. It does not completely end the marriage, but it does allow the court to grant some relief, such as ordering one spouse to move out of the home, awarding child custody, or granting a limited divorce on the grounds of mental or physical cruelty.
Either way, separation and divorce can affect your immigration status.
Stages of Immigration Process Affected by Divorce
There are several different stages of the immigration process that can be affected by divorce:
The Initial Petition
The first stage of the immigration process is when one spouse, who is a U.S. citizen or lawful permanent resident, files a petition with the USCIS (U.S. Citizenship and Immigration Services) on behalf of their foreign-born spouse.
If the couple gets divorced before this petition is approved, the process will come to a halt. The foreign-born spouse will no longer be eligible to immigrate to the United States based on their decision to divorce.
After Approval of Conditional Residence
If the petition is approved, the foreign-born spouse will be granted a "conditional residence." This status is valid for two years. If you are a conditional resident, your status depends on your marriage. The two-year conditional period is in place to ensure the marriage is not a sham.
To attain permanent residence, you and your spouse will have to file a joint petition to remove the conditions on your residence when you are within the 90 days before the conditional residence status expires. You will also have to prove that you and your spouse are still married and living together in order to get the status removed.
If you are divorced before you file this petition, you will no longer be eligible for permanent residency. You will have to leave the United States when your conditional residence expires.
After Approval of Permanent Residence
After being married to a U.S. citizen for over two years, you can apply to have your conditional status removed. If the application is approved, you will be given a green card, which grants you lawful permanent residence in the United States. You will then be able to live and work in the country indefinitely.
Once you have a green card, you are a permanent resident of the United States. This status is not affected by divorce. Even if you are divorced, you will still be allowed to remain in the United States as a lawful permanent resident.
However, if you want to become a U.S. citizen, you will not be able to rely on your marriage and must go through the naturalization process.
Application for Citizenship
The final stage of the immigration process is when a permanent resident applies for U.S. citizenship. To be eligible, you must have held a green card for at least five years, or three years if you obtained your green card through marriage to a U.S. citizen.
If you are divorced, you can still apply for citizenship, but you will have to meet all of the eligibility requirements on your own. You will not be able to rely on your marriage to satisfy any of the requirements.
The USCIS does have the discretion to deny an application for citizenship if they believe that the applicant obtained their green card through marriage fraud. If you were divorced within two years of getting your green card, or if there were any allegations of marriage fraud during your divorce proceedings, the agency may deny your application.
Final Thoughts
Divorce can significantly impact the immigration process, and it is crucial to be aware of how it can affect your status, depending on which stage you are in. If you have any questions, it is best to consult with an experienced immigration attorney. Albers & Associates has offices in Baltimore, Columbia, Towson, Northern Virginia, Westminster, and Dundalk, we're here to help you with any questions you may have. Contact us, or call our experts at Albers & Associates at (443) 665-8030 to learn how we can help.

The post How Divorce Can Affect the Immigration Process appeared first on Albers and Associates.