PROFESSIONAL. RESPONSIVE. RESULTS. Probate & Estate Administration maryland's top legal team
Maryland PROBATE & ESTATE ADMINISTRATION
Probate laws and estate administration involve the distribution of an individual's estate. People doing estate planning rely on these legal processes to ensure the state handles their plan accordingly. The court system will distribute the person's assets and debts as they intended when they pass away.
Lawyers specializing in a state's probate court system and estate administration understand how these associated processes work. With their expertise, individuals can be confident that the recently deceased will execute their estate plan correctly. Here is a closer look at what these procedures focus on.
---
Need Help Right Now? Get in Touch
Call (443) 665-8030 or fill out our free consultation form.
---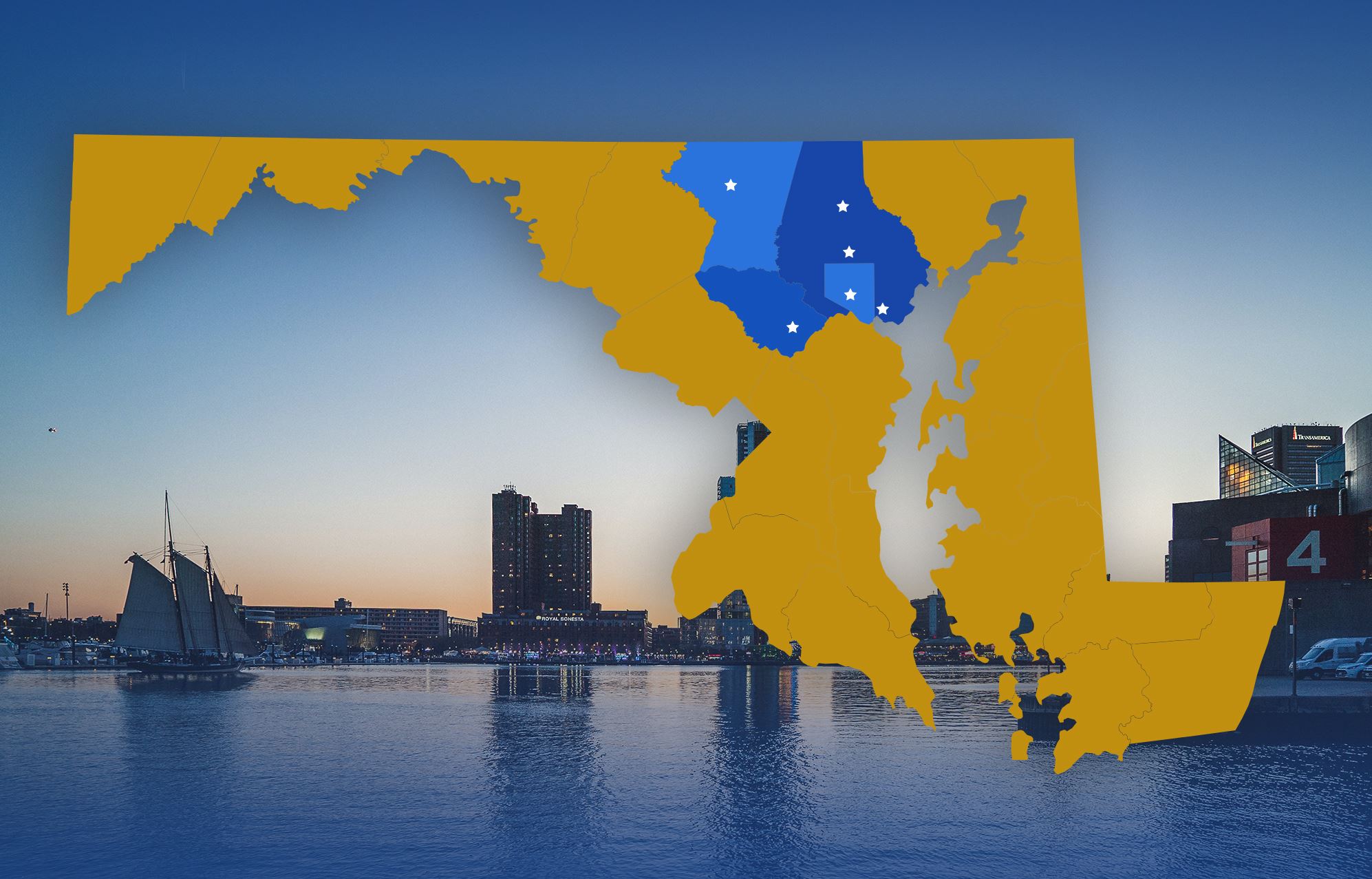 PROBATE & ESTATE ADMINISTRATION
What Is Probate?
Probate is the legal process of proving that a will is valid. Typically, it involves establishing the identity of the deceased person and that they had the mental capacity to make a will. Will writing is only a part of estate planning and administration. Essentially, a person's estate plan is a collection of legal documents, including their will.
The testator — the individual who wrote the will — leaves their assets and estate taxes to their heirs or beneficiaries upon death. They are legally known as intestates if they die without writing a will. Estates in intestacy will go through a different estate administration process that intestate heirs will need to follow.
What Is Estate Administration?
Estate administration is the legal process of distributing a deceased person's estate, which includes their assets, debts, and liabilities. Estate administrators are the officials responsible for handling the estate appointed by the court. These people are also in charge of disposing of a person's estate if they are intestate.
When it comes to estate disposal, a person can leave some parts of their estate out of their will and estate plan. Likewise, a person can specify that they want to dispose of certain parts of their estate after death. In these cases, the executor will ensure that they dispose of the person's estate accordingly.
Estate Administration Vs. Estate Planning
Estate administration involves estate planning. Where a person puts together an estate plan before death to specify their asset distribution once they pass, estate administration focuses on what happens when the person dies and ensures the established plan comes through.
Estate planning lawyers can help a person put together an estate plan that will work for their specific circumstances and needs. This way, the person can have peace of mind regarding their estate's distribution.
Meanwhile, an estate administration attorney will oversee estate administration proceedings to make sure the court distributes the testator's estate as specified in their estate plan. They can also help with estate tax matters and probate litigation.
Estate administration and estate planning go hand-in-hand. Thus, many attorneys can usually do both practices. For example, estate administration lawyers must understand the estate planning techniques that go into a successful plan. Likewise, estate planning attorneys must implement the appropriate strategies to ensure the estate administration process is smooth.
Perhaps the primary difference between lawyers who specialize in either practice is their rate. Estate administration lawyers may claim a percentage of a person's estate after removing taxes. Meanwhile, estate planning lawyers usually charge flat fees that depend on a person's assets. Complex cases may require higher fees.
Who Needs Estate Administration?
Anyone who has an estate plan in place will need estate administration. Estate administration is vital in making sure their estate plan follows through as specified. It will especially be important for the person's heirs and beneficiaries who will go through probate and estate administration proceedings.
Even people without an estate plan will need estate administration. Despite the different proceedings involved in a situation where the person did not specify how to dispose of their estate, the court will still bring in an administrator to oversee distribution. As such, anyone with an estate, regardless of the presence of a written will, will find estate administration important.
Get a Probate and Estate Administration Attorney
If you are planning your estate and writing a will to ensure proper asset distribution upon death, consider seeking the help of a probate and estate administration lawyer to secure a smooth transition. With a specialist on your side, you can have peace of mind that relevant courts will distribute your estate as you see fit.
Our estate planning and administration attorneys are standing by to discuss your situation and determine your legal options. Count on us to ensure courts abide by state laws in distributing your assets. Let us help you secure proper asset distribution for your family.
---
Schedule a free consultation today.
Meet Your Legal Team MARYLAND'S TOP CHOICE
TENACIOUS ADVOCACY IS ONE CALL AWAY
We take a personal interest in each client. You need an attorney that will listen to you and understand your unique situation.