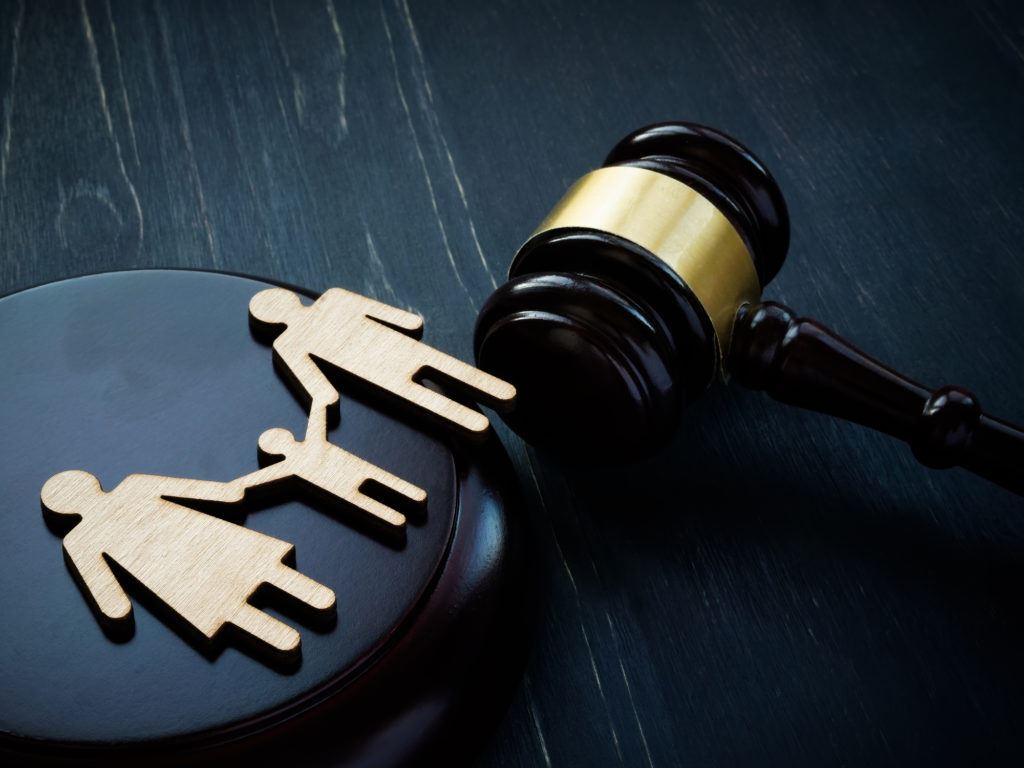 You've gone through a separation from your partner and managed to come to an amicable agreement on the custody of your children that's been approved by the court. Then, your partner begins violating that agreement. Maybe they've been regularly late dropping them off for scheduled visitation or refusing to pay for the child's education. Violation can happen for any number of reasons. Sometimes it's understandable, sometimes it's not, but if it's become a consistent problem, there are steps you can take to rectify it.
What constitutes a custody violation?
First, understand that the court can only get involved if the custody agreement has been issued or approved by a judge. If you've managed your agreement without the courts and it's no longer working, the court has no power to get involved unless the child is in immediate danger. If that's the case, you'll need to involve the authorities immediately. If the child isn't in danger, the agreement isn't working, and you can't resolve it, it may be time to involve the court.
It's important to know when a parent is actually violating a custody agreement. Being a single parent is much more challenging than with a partner, and life can throw curveballs that can make it hard to maintain a schedule, for example. Just because it's frustrating doesn't mean it's a violation. Not all custody agreements are the same, so violations can vary, but the following are the most commonly recognized.
Chronically missing visitation exchanges, including regular lateness or earliness
Withholding visitation
Interfering with visitation time, such as harassing phone calls or refusing to leave
Health or education negligence, such as not taking the child to school, the doctor, or counseling
Using drugs or alcohol in front of the child, or doing so in a way that impairs their parenting ability
Regularly making important decisions about the child without involving the other parent
Failure to pay for required expenses, such as child support, medical bills, or education costs.
How do I prove a custody violation?
Review your custody agreement to make absolutely sure it is being violated, and then begin collecting evidence of the violation(s). If the other parent is consistently late with exchanges, keep a log of every time with specific dates and times. Save emails or text messages that prove the other parent was in fact late or unreasonably early. If they're not taking the child to school, collect a record of absences from their school. If they haven't been taking them to the doctor, get a statement from their pediatrician. It's important to establish a pattern of behavior that you can present to the judge.
What should I do first?
If you have an amicable relationship with your co-parent, it may be possible to remedy the situation. We often forgive ourselves much more easily than we do others, and it's possible that they haven't realized how much their behavior has been negatively affecting you and your kids. A clear record of a pattern of behavior can sometimes be enough to get them back on track. Or, if your court-approved agreement is no longer working, take the time to work out a new one you can bring to the judge. This shows the court that both parties are open to compromise to heal the divide.
If you don't have reasonable relations with your co-parent, or you've attempted to work out the problem amongst yourselves and failed, then you can present your issue and evidence to a judge. If the violation is not a provision of the court-approved custody agreement, then the judge may file a motion to enforce. If it is a provision, your former partner may find themselves in the much more serious position of contempt of court. Either way, you should speak with your legal counsel before moving forward.
What if my child is in danger?
If you believe your co-parent is an immediate threat to your child then you should contact your county's district attorney's office as soon as possible and report it. If your child has been abducted, that is a misdemeanor violation unless it is across state lines, at which point it becomes a felony and may require the FBI.
Nobody ever wants to be in this situation, but if you are, a qualified attorney can help. The family law experts at Ross/Albers are here to work with you through this difficult time. With offices in Baltimore, Columbia, Towson, Northern Virginia, Westminster, and Dundalk, we're here to help you with any questions you may have. Contact us, or call our experts at Albers & Associates at (443) 665-8030 to learn how we can aid you with a free consultation.

The post What to do if a parent is violating a custody agreement appeared first on Albers and Associates.