What are Maryland's cannabis/marijuana laws?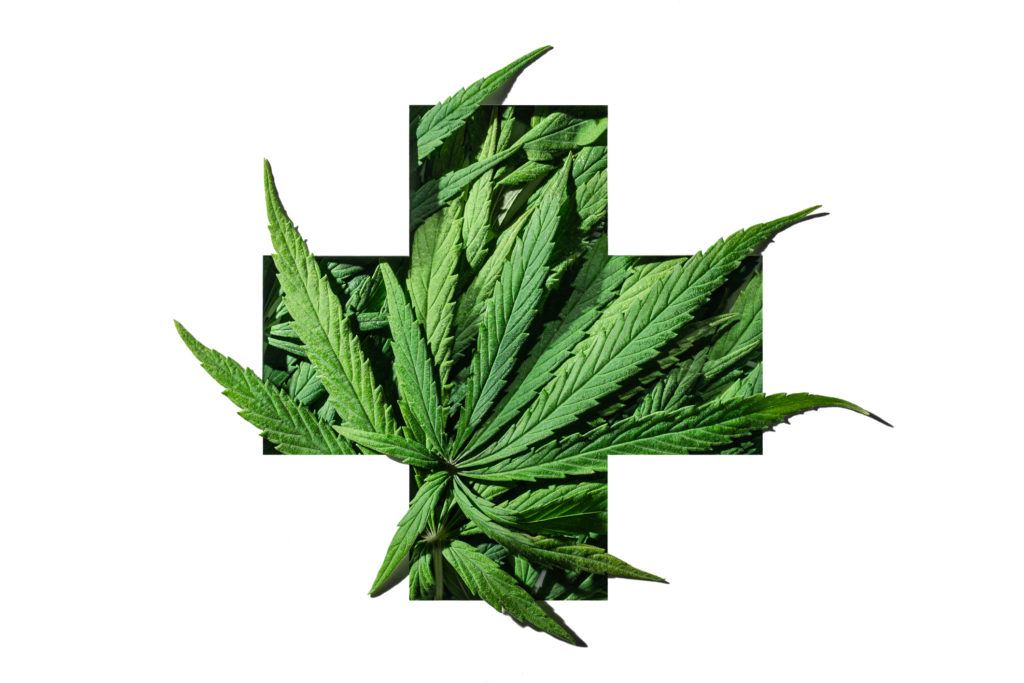 While the federal government still considers cannabis to be a Schedule 1 controlled substance, meaning that it has no currently accepted use, medical or otherwise, Maryland has been steadily loosening its cannabis laws for several years. In fact, Maryland is widely considered to be moving to full recreational cannabis use sometime in the near future, but that doesn't mean that possession or use is yet considered to be completely legal. If you're a cannabis user, it's important that you know Maryland's laws in order to do so legally.
Possession
Maryland decriminalized possession of cannabis for first-time offenders up to a certain amount in 2014. Decriminalization does not mean possession or use is legal, but in most cases, it does mean that it doesn't carry the threat of incarceration. Possession by someone over the age of 21 of fewer than 10 g of cannabis is a civil offense, similar to a traffic ticket, and can result in a fine of up to $100. Possession of more than 10 g but fewer than 50 lbs is a misdemeanor and can carry a maximum penalty of 1 year in prison and a $1,000 fine. More than 50 lbs is a felony and can carry a maximum penalty of 5 years in prison and a $100,000 fine. These penalties can increase for multiple-time offenders.
Use
There is no penalty for personal, private use of cannabis, but using it in a public place is a civil offense and can result in up to a $500 fine.
Intent to Distribute
Distribution of cannabis in Maryland outside of a legally licensed dispensary is always considered a felony, and if you're found to be in possession of more than 10 g it's likely you will be charged with intent to distribute. Intent to distribute for fewer than or more than 50 lbs carries a penalty of 5 years (a mandatory minimum for more than 50 lbs ) in prison and a $15,000 fine. For amounts exceeding 50 lbs, the penalty increases to 20 to 40 years in prison and a $1,000,000 fine. Charges involving possessions with intent to distribute within 1,000 feet of an elementary or secondary school, or involving a minor, each carry a separate charge with a penalty of up to 20 years in prison and a $20,000 fine. Subsequent violations have a mandatory minimum 5-year prison sentence and a maximum of 20 years with a $20,000 fine.
Trafficking
If you are found to be bringing in quantities of cannabis over a certain amount, that is considered trafficking. For more than 5 kg but less than 45 kg is a felony with a 10-year prison sentence and a $10,000 fine. Amounts of 45 kg or more can reach 25 years in prison and a $50,000 fine. Trafficking while in possession of a firearm carries a 5-year mandatory minimum prison sentence and a maximum of 20 years.
Cultivation
Growing cannabis in Maryland is generally considered the same as possession for personal use, but can be treated as intent to distribute depending on the amount that is being grown.
Paraphernalia
Possession of most paraphernalia for the use of consuming cannabis, such as rolling papers, pipes, and bongs, was decriminalized in 2016 and their possession – even when involved with the possession or use of cannabis – is no longer considered a crime. However, the distribution of paraphernalia is still a misdemeanor and carries a $500 fine for first-time offenders.
Medical Cannabis
Maryland has had a medical cannabis program in effect since 2017 that allows the purchase, use, and possession of cannabis as long as you possess a certification from a licensed medical professional indicating you are authorized to do so. This only applies to cannabis that has been purchased from a licensed dispensary.
Driving
Driving while intoxicated by cannabis, known as "drugged driving," is considered a felony and carries a first-time offense penalty of up to two months in prison and a $500 fine.

If you need legal aid with regard to Cannabis possession, Albers & Associates can help. With offices in Baltimore, Columbia, Towson, Northern Virginia, Westminster, and Dundalk, we're here to help you with any questions you may have. Contact us, or call our experts at Albers & Associates at (443) 665-8030 to learn how we can help.

The post What are Maryland's cannabis/marijuana laws? appeared first on Albers and Associates.