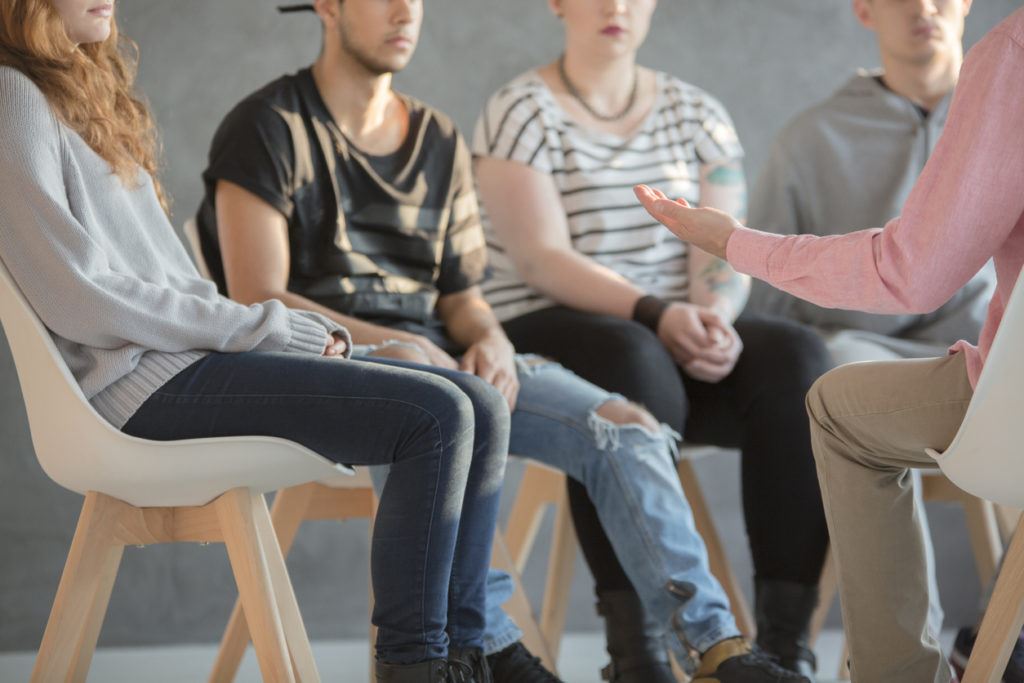 Driving under the influence, also known as DUI, is illegal in all states, including Maryland. Those who face DUI charges might need to pay hefty fines and face severe punishment. Maryland laws mandate up to $1,000 for the first offense, and $2,000 plus imprisonment for the second. While it may look grim for those accused or convicted of a DUI, there are ways to mitigate or even avoid the punishments.
One such way is enrolling in an alcohol cessation program. These include alcohol education, rehabilitation, and other treatment programs dedicated to helping someone recover from alcoholism. Below, our experts from Albers and Associates have shared more details about these programs so you can explore your options. Keep reading to learn more.
What Is an Alcohol Cessation Program?
An alcohol cessation program is an umbrella term for treatments designed to help people recover from alcohol dependency and alcohol use disorder so they can leave alcohol behind altogether. By addressing these problems, a person can also determine the root causes that elicit these behaviors. Treatment is more holistic thanks to this, giving people a chance to completely heal from alcohol use disorder.
In Maryland and the rest of the country, many types of alcohol cessation programs exist. These licensed facilities are managed by qualified substance abuse professionals. However, the programs and terms may be different from city to city or from state to state. The most common types of alcohol cessation programs include:
Rehabilitation
Diversion Program
Alcohol Assessment Program
Individual or Group Therapy
Alcohol Education Program
Are Alcohol Cessation Programs Voluntary or Required?
Most people perceive alcohol cessation programs as something that courts require after someone's been convicted of a DUI violation. This is true for the most part; judges are mandated to order that DUI offenders attend these classes to help them recover from alcoholism. Between enrolling in a program and serving time in jail, the program will typically be the better choice. However, people struggling with alcohol use disorder can still join these programs voluntarily.
A person can enroll in a diversion or rehabilitation program whether or not they're facing a DUI case. If they recognize that their drinking is becoming a problem, they might voluntarily enroll in a program to help themselves.
As for those who are charged with a DUI, they may want to enlist in an alcohol education or rehabilitation program before the trial, as this will help their case in many ways. We will discuss how below.
How an Alcohol Cessation Program Helps Your Case
If you're planning to join an alcohol cessation program to help your DUI case, don't expect it to magically remove the charges against you. It can happen; a court may show leniency and dismiss the case altogether. However, this is rare and may only happen to first-time offenders or those who finish the program with exceptional results.
In most cases, the best you can expect is a reduced sentence, but that's still better than nothing. By enrolling in an alcohol cessation program, you're showing the judges that you're being serious about the issue and are willing to address your problems. When you finally go into court, you can hope that they'll take this into account and show leniency.
Should You Enroll in an Alcohol Cessation Program?
Your odds of winning your case can help you determine whether you should enroll in an alcohol education program or not. If the case involves DUI manslaughter, then there's little chance that rehabilitation will reduce the punishment. But if it's not as severe, then you might still have a chance to reduce your punishment. You'll need to consult your attorney to determine the best course of action.
A judge may order you to go on probation before judgment. This is the best time to enroll in an alcohol cessation program, which typically lasts between 26 hours to 26 weeks, depending on the program or stage. Once you successfully finish the treatments, you'll have a better chance during the trial.
Work With a Lawyer Today
Albers and Associates is ready to provide legal counsel and representation for those facing DUI charges. We'll help you explore your options for reducing your sentence, including attending an alcohol cessation program. With us, you'll learn how these treatments work to address alcohol use disorder and how they can bolster your case.

With offices in Baltimore, Columbia, Towson, Northern Virginia, Westminster, and Dundalk, we're here to help you with any questions you may have. Contact us, or call our experts at Albers & Associates at (443) 665-8030 to learn how we can aid you with a free consultation.

The post How Alcohol Cessation Programs Can Help DUI and DWI Convictions appeared first on Albers and Associates.