PROFESSIONAL. RESPONSIVE. RESULTS. Personal Injury maryland's top legal team
Maryland Personal Injury Attorneys
Personal injury cases are often intimidating and fair treatment isn't always simply given to you. That's why the professional personal injury lawyers at Albers & Associates are committed to ensuring just treatment for our clients throughout Maryland since 2015.
We understand how much damage a personal injury can do to your finances, physical health, and ability to work. Our seasoned legal team knows what it takes to take control of your case and get you the compensation you deserve.
---
Need Help Right Now? Get in Touch
Call (443) 665-8030 or fill out our free consultation form.
---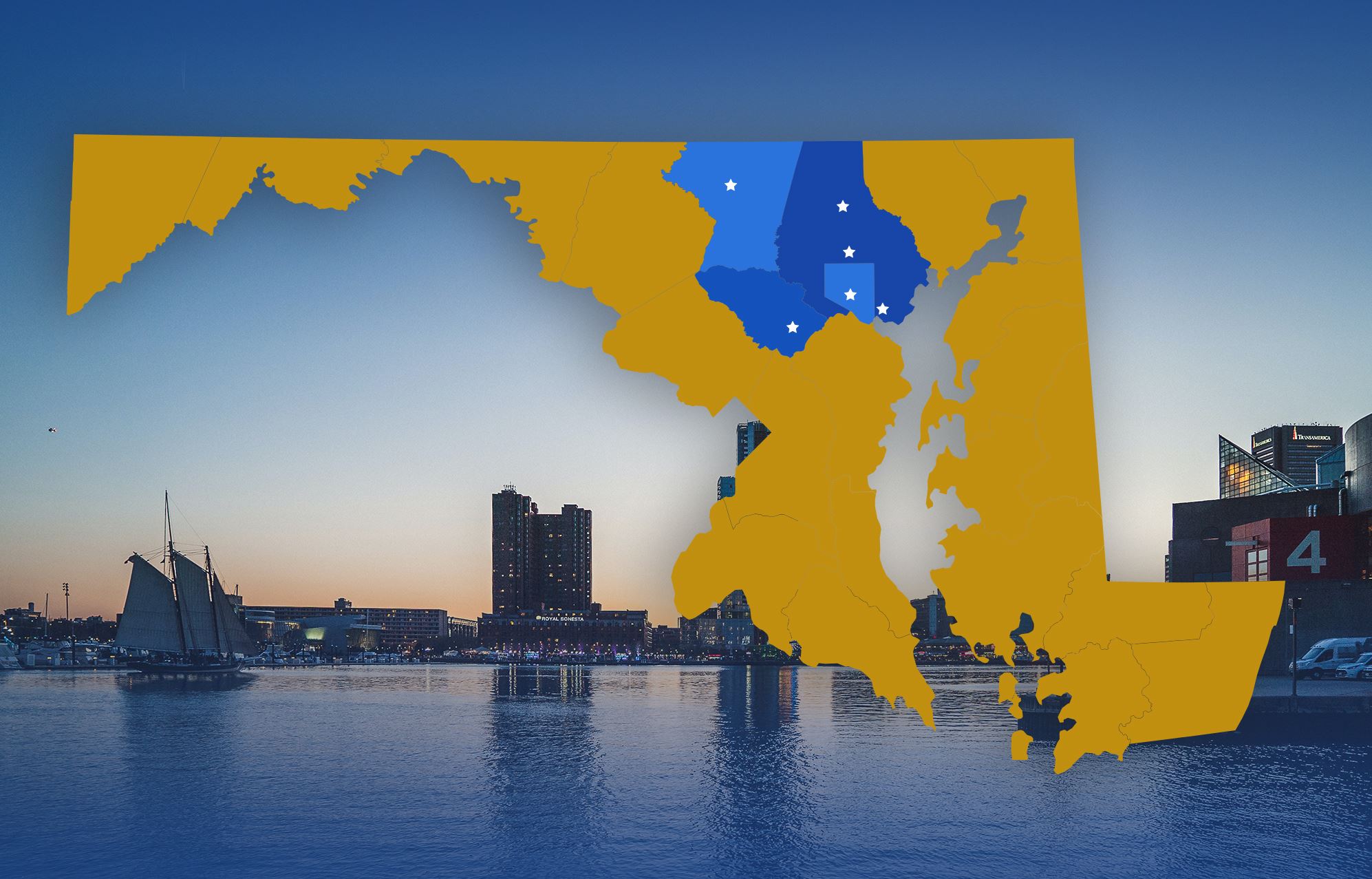 The Process of Your Personal Injury Case
In Maryland, a personal injury case commonly involves a lengthy and complex process. Because of this reality, coupled with your recovery, it's challenging to navigate alone.
Reaching out to Albers & Associates can help make obtaining just compensation easier. The first step is setting up a free case consultation where we will explain how we work to achieve success for you in your personal injury case.
What Does a Personal Injury Lawyer Handle?
A personal injury lawyer specializes in handling cases related to injuries caused by the negligence of another party.
At Albers & Associates in Maryland, our experienced team of personal injury attorneys has experience handling the following types of cases:
Personal injury cases can be complex and emotional, and having an experienced lawyer to guide you through the process is essential. At Albers & Associates, our dedicated team of Maryland personal injury lawyers will advocate for your rights and work tirelessly to get you the compensation you deserve.
HOW WE WORK WITH CLIENTS
The process, in its simplified form, typically goes as follows:
Meet with your lawyer at Albers & Associates.
Begin the lawsuit.
Enter into the discovery phase.
Attempt pre-trial resolutions.
Reach a settlement.
If a settlement isn't reached, your case will go to trial and your attorney will defend your case in court to get you compensation for your injury.
No Recovery = No Fees
Healing from the physical and emotional damage a personal injury can cause is already difficult. Having to worry about legal fees on top of that shouldn't complicate the process.
This is why we make a promise to our clients that if you are unable to recover damages for your injury, you will not pay a legal fee for our services.
We Tend to Your Case, You Tend to Your Injury
At Albers & Associates, we understand your need for compensation when you are injured in an accident. The financial reward you will receive at settlement can be deemed compensation for a number of things, including:
Doctors visits
Medical procedures
Physical therapy
Lost wages (past or future)
Future bills
Lost earning capacity
Pain and suffering
Mental health visits
Other expenses that may be incurred during the legal process of a personal injury case include court filing fees, depositions, medical record obtainment, and payment to any expert witnesses necessary if the case goes to trial.
Our Personal Injury Law Experience Makes the Difference
The lawyers at Albers & Associates have the abundant legal knowledge and expertise to lead your personal injury case to a fair and just settlement. We happily provide legal assistance to those with personal injury, DUI/DWI, and criminal cases throughout the state of Maryland.
---
Request a case consultation today.
---
Meet Your Legal Team MARYLAND'S TOP CHOICE
TENACIOUS ADVOCACY IS ONE CALL AWAY
We take a personal interest in each client. You need an attorney that will listen to you and understand your unique situation.
Our FAQ
Frequently Asked Questions
Have questions? We are here to help. Still have questions or can't find the answer you need? Give us a call at 443-665-8030 today!
Who Is Liable for a Car Accident in Maryland?

Finding the person at fault in a car accident comes down to proving negligence on one or both sides of the equation. Whether you're another driver or a pedestrian, you will need a lawyer to come to your defense. Because the state of Maryland employs a contributory negligence rule, your entire case will be at risk if the opposing counsel can prove that you were negligent in anyway.

What Is a Wrongful Death Accident?

Our attorneys can successfully get you the compensation you deserve in a wrongful death case, which is when a loved one has died due to the carelessness or negligence of another person involved. Spouses, life partners, children, and other family members of the deceased can be entitled to recover damages for both emotional and financial loss.

What Qualifies as 'Serious' Personal Injury?

A case is categorized as a serious personal injury if any of the following resulted from the accident:

Severe brain trauma
Spinal cord injuries
3rd degree burns
Any injury that causes serious and long-term disfigurement