PROFESSIONAL. RESPONSIVE. RESULTS. DUI Lawyer maryland's top legal team
Maryland DUI Attorney
When faced with a DUI or DWI offense, you'll want to work with one of our seasoned and professional DUI attorneys.
We can help represent you and address these important concerns:
Will I lose my job?
Will I lose my license?
Will I go to jail?
---
Need Help Right Now? Get in Touch
Call (443) 665-8030 or fill out our free consultation form.
---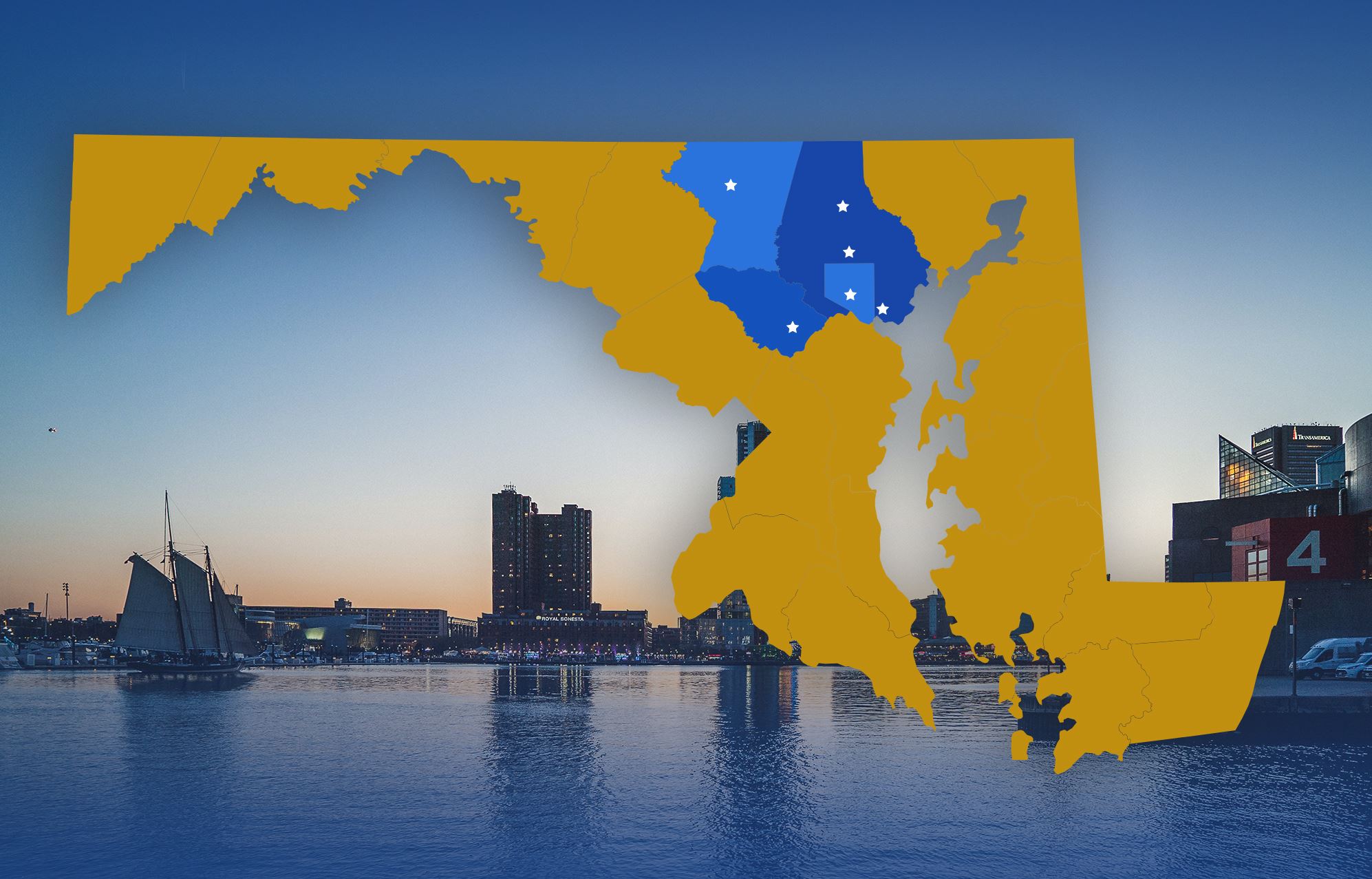 WHAT CONSTITUTES A DUI IN MARYLAND?
The State of Maryland's drinking and driving laws are severe. The penalties associated with them can be life-altering. Furthermore, there are multiple factors that influence the consequences you may face. Allowing a veteran Maryland DUI law firm like Albers & Associates to defend your case, however, can be the difference between facing jail time or being required to pay a minimal fine.
Individuals can be convicted of driving under the influence (DUI) if they both:
A) have a blood alcohol concentration (BAC) of .08% or higher and
B) are caught driving or attempting to drive a motor vehicle. For the majority of adults that are of legal drinking age, a BAC of .08% can be reached relatively quickly once alcohol consumption begins.
While a DUI conviction relies heavily on a driver having a BAC that is higher than the legal limit, a driving while impaired (DWI) conviction is typically given to a driver who has a BAC that is slightly lower than .08% but has also exhibited signs of impairment while operating a motor vehicle or during a field sobriety test.
DUI AND DWI CHARGES WE CAN HELP WITH
Our team is here to assist with a variety of DUI or DWI-related charges, including:
DUI/DWI Penalties
Common penalties for convictions related to driving under the influence or while impaired are:
Jail time
Large fines
Alcohol abuse assessment program attendance
Ignition interlock program enrollment
Penalties for a DWI are typically less serious than those that follow a DUI conviction. Maryland law enforcement leaders, however, often reevaluate these penalties in a greater attempt to deter residents from getting behind the wheel after consuming alcohol. This is enforced more strictly if you hold a CDL too.
When charged with either a DUI or DWI, you may face both criminal penalties and license sanctions.
You can also be charged with a DUI/DWI for drug-related incidents. It doesn't matter whether you've been drinking and driving, what matters is whether or not you were impaired.
The penalties against your Maryland driver's license may include the following:
DUI ADMINISTRATIVE PENALTIES
DWI ADMINISTRATIVE PENALTIES
Albers & Associates is Here to Defend Your DUI/DWI Case
Finding legal representation should be your first course of action following a DUI or DWI charge in Maryland.
Albers & Associates is your best bet if you're looking to lower the severity of or avoid certain penalties that are assessed upon your conviction. Our firm represents clients in DWI/DUI, criminal, and personal injury cases throughout the state.
We are seasoned in DUI defense strategies and work alongside you to ensure the best possible outcome for your case. The DUI attorneys at Albers & Associates can assist with your criminal and administrative penalties assessed throughout Baltimore, Carroll, Frederick, Howard, and other counties in Maryland.
Request a case consultation today. For additional information about the finer points of DUI charges and defense, check out this information. You can also get started with some local resources that will help you contend with the penalties of your arrest.
Meet Your Legal Team MARYLAND'S TOP CHOICE
TENACIOUS ADVOCACY IS ONE CALL AWAY
We take a personal interest in each client. You need an attorney that will listen to you and understand your unique situation.
Our FAQ
Frequently Asked Questions
Have questions? We are here to help. Still have questions or can't find the answer you need? Give us a call at 443-665-8030 today!
What Is the Difference in Penalties Between DUI and DWI?

Driving under the influence of alcohol is the more serious crime. It requires that the alcohol you consumed has substantially impaired your normal coordination.

Driving while impaired by alcohol is the less serious crime. It requires that the alcohol you consumed has impaired normal coordination to some extent.

What if I Don't Request an MVA Hearing?

If you do not request an MVA hearing within 10 days, your Maryland driving privileges will be suspended as follows:
Blood Alcohol Content: 0.08 – 0.14
1st DUI – 45-day suspension
2nd DUI or more – 90-day suspension

Blood Alcohol Content: 0.15 or more
1st DUI – 90-day suspension
2nd DUI or more – 180-day suspension

Blood Alcohol Content: Refused test
1st DUI – 120-day suspension
2nd DUI or more: 1-year suspension

How Much Will My DUI Trial Cost?

As always your case evaluation will be free. Because each case has its own set of determining factors and because we handle each case individually, the cost per DUI case will vary from client to client. We do believe that everyone has the right to affordable and effective representation, so call us or schedule a case evaluation so that we can better understand your situation and provide you with a quote.