Understanding the Different U.S. Visa Types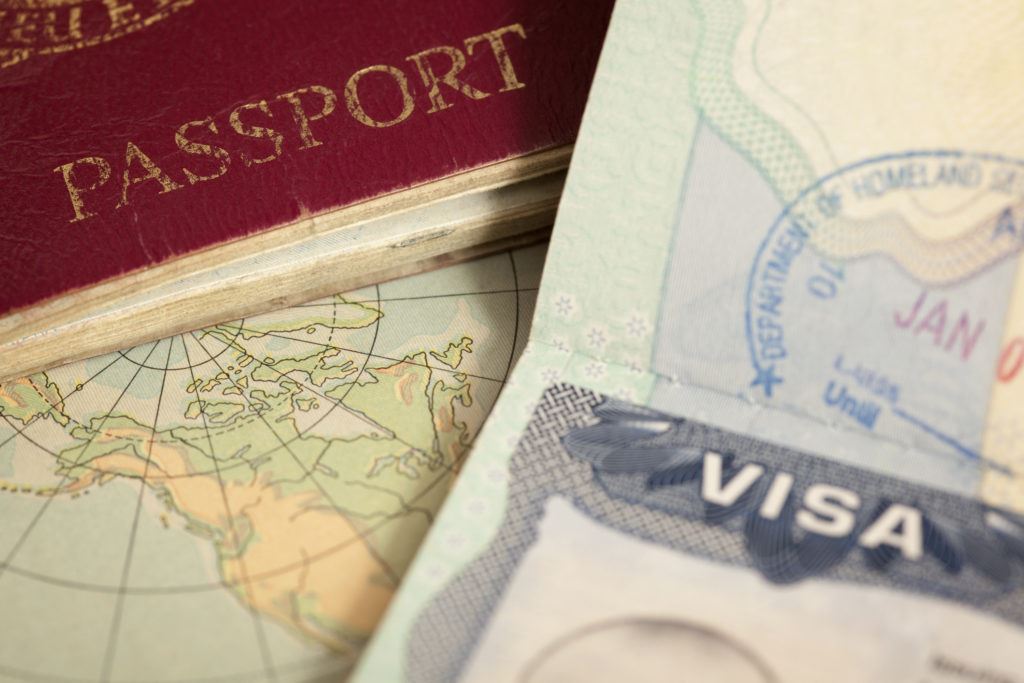 Many visas are possible for those wanting to live and work in the U.S. through legal immigration. Whether it's short-term or long-term (permanent residency), the visa will help classify your status. The application process may differ for each, but it's best to know what type of visa you fit in before getting to the next steps.
Temporary Worker Visa
As the name implies, these are for workers who will only spend a set amount of time within the country. This can be because they are specialized professionals, seasonal workers, and the like. These visas are also common for recognized names, such as businessmen, athletes, and entertainers. Here are some examples of classification:
H-2: Temporary or seasonal workers
I: Foreign media representatives
P: Internationally recognized individuals or groups
R: Religious workers
E: Foreign investors and their qualified employees
Permanent Worker Visa
Many people immigrate to the U.S. seeking long-term work for the foreseeable future. For this, they seek a permanent visa — also called a green card. Their eligibility will depend on their experience, skills, and education. The process is often easier for people with pending employment with a U.S. company. Applicants are often categorized based on preference:
EB-1: People of extraordinary ability (business, science, and arts)
EB-2: People with advanced degrees
EB-3: Professionals and skilled workers
EB-4: Special immigrants such as foreign servicemen, noncitizen minors, and religious workers
EB-5: Business investors who have invested $900,000 to $1.8 million in a new commercial enterprise
Students or Exchange Visitor Visa
Those who want to pursue education in the U.S. may be eligible for a student visa. There are also provisions for those who are in exchange student or cultural exchange programs. The classification is as follows:
F: Academic students
M: Vocational students
J: Exchange visitors
Temporary Business Visitor Visa
Some travel to the U.S. for a set time to engage in business. They may possess a contract with a U.S. company or attend a press conference. Here are the classifications under this category:
B-1: Temporary business visitors who have consultations, conferences, or negotiations in the United States. They must conduct commercial or professional activities to qualify.
WB: Visitors admitted under the Visa Waiver Program
GB: Temporary business visitors from Guam
STEM Professional Visa
There is an option for talent in the STEM fields (science, technology, engineering, and math). Because of the potential and skills they provide the workforce, they can apply for STEM visas. Most of these will only be possible if you already have a job offer unless you are considered one with extraordinary ability (EB-1). The STEM Visa can work for both temporary and permanent workers. Here are the classifications:
F-1 OPT: These are students who completed at least a bachelor's degree from a STEM field in the United States. They don't need to have a job during the first 12 months, but they will need to find employment.
H: These are people possessing highly specialized knowledge and at least a bachelor's degree from the U.S. (or a foreign equivalent). The job they have must have both theoretical and practical applications.
O: People with national or international acclaim
L: Working continuously for a year as a part of a U.S. company affiliate, subsidiary, or branch; the job must be in a managerial or specialized capacity
TN: NAFTA or USMCA professionals (limited to Canada and Mexico)
Permanent Residency vs Temporary Residency
Temporary residency visa applications are available and intended for those who work in the U.S. for a set period (seasonal workers, temp workers, etc.). Some visa classifications may allow a person to stay long-term, though they will still have limitations. Once issued, they may need to reinstate their status after a few months or years.
Some temporary visas — like immigration ones — are a part of the process before an applicant can obtain permanent residency. The process for these types tends to be extensive, requiring more than temporary visas. They will still have limitations until the applicant transitions into getting their green card.
Unlike the temporary visas, permanent residents will no longer require a new visa unless they stay abroad for over a year. If they do, they will have to take a re-entry process, which will reinstate them to their previous PR status.
Can a Temporary Visa Help Me Get a Permanent Visa?
There are ways where a temporary visa can be a stepping stone to a permanent one. For example, this occurs when a U.S. employer decides to hire you or when you marry a U.S. citizen. The transition may have some complications if you entered with a nonimmigrant status. It means you didn't have any intent for permanent residency.
Most people avoid complications by directly applying for immigration. Entry can be competitive, but it ensures they have a much safer route to get their status.
While a permanent visa is ideal for some, applications may be competitive, and you'll have to consider the restrictions. You must be able to fulfill all the requirements to improve the chances of issuance. Temporary visas can transition into permanent ones. Some enter the country on a temporary visa and take steps to apply for permanent residency status while they work. To do this, they fill out Form I-698.
Sources:
https://www.uscis.gov/working-in-the-united-states/options-for-noncitizen-stem-professionals-to-work-in-the-united-stateshttps://www.uscis.gov/sites/default/files/document/forms/i-698.pdf

The post Understanding the Different U.S. Visa Types appeared first on Albers and Associates.