Obtaining a foreclosed house tax lien is a tiring process. There's a significant amount of running around, jumping through hoops, and paperwork. If one thing is off, it can lead to the whole deal crumbling apart. The Law Office of Ross W. Albers is here to help get you through all of this mess of obtaining a tax lien.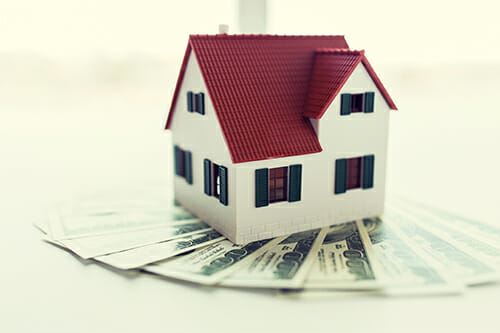 Pre-Tax Sale Services
The first step in finding and purchasing a foreclosed home is securing the investment and figuring out what exactly you need in terms of certifications. Different tax lien certifications suit some individuals better than others. The professionals Maryland tax lien attorneys at Ross W. Albers can assist you in choosing which one is worth your time and money.
Once a selection of properties are chosen, we can gather photos and help you narrow down the options to one property which proves to be the better investment. Then we can help you in purchasing the lien certificate for the property and writing up a deed.
Foreclosure Processing
The most difficult and time-consuming steps come after you've purchased your lien certificate. Working with a Maryland tax lien attorney, such as Ross W. Albers, will make this process much easier. We essentially help to reduce the effort required on your part significantly.
Our team has serviced thousands of real estate property tax liens in Maryland. The team is known for their experience of delivering adequate notice to homeowners of foreclosure. As well as pursuing court action for foreclosure on homeowners who do not meet the requirements.
New Addition to the Team
The Law Office of Ross W. Albers would like to introduce our newest team member, Ryan D. Lewis, of O'Connell, Doyle & Lewis, LLC. With this addition we now offer new options for real property tax liens, foreclosures, landlord/tenant disputes, and multiple other real estate law issues. Ryan D. Lewis brings a vast array of real estate law knowledge which allows him to identify and quickly adapt to your legal issue. Which, minimizes your risk and when combined with his ability to leverage your asset protection, can increase your wealth through your investment.

Mr. Lewis, as well as the rest of our team, is committed to guiding you through the entire process of a tax lien purchase. We want to see your investment grow and benefit you as well as help you with any legal issue that arises throughout the process. Give the Law Office of Ross W. Albers a call today and start working with the leading Maryland tax lien attorney.

The post Tax Lien Services in Maryland appeared first on Albers and Associates.