Maryland's Ignition Interlock Program: What you Need to Know
Being convicted of a DUI can come with some stiff penalties but losing your driving privileges does not always have to be one of them. In certain situations, eligible drunk drivers may opt into Maryland's ignition interlock program in place of serving the administrative per se suspension period, highlighted in Maryland's Impaired Driving Laws section. 
According to data collected by the State of Maryland, "Maryland has the sixth-highest number of ignition interlocks installed and the ninth highest usage rate in the nation." In 1989 Maryland established its ignition interlock program to allow drivers with suspended licenses to participate or opt-in to a program, allowing them to maintain driving privileges with some stipulations. There are certain situations where the Maryland Motor Vehicle Authority's Administrative Adjudication Division may require participation. For example, repeat offenders or for violating a previously imposed alcohol-related driving restriction. 
As of October 1, 2016, under Noah's Law, the following convictions require program participation: driving under the influence (DUI), driving while impaired (DWI) while transporting a minor under the age of 16, driving while intoxicated with an initial breathalyzer test refusal, and homicide or life-threatening injury by a motor vehicle while DUI or DWI.
In the state of Maryland, drivers that elect to participate will be enrolled in the program for 180 days if you submitted to a test indicating an alcohol concentration of at least 0.08 but less than 0.15. If you submitted to a test resulting in an alcohol concentration of 0.15 or higher, or if you refused to take the test, you will be enrolled in the program for one year.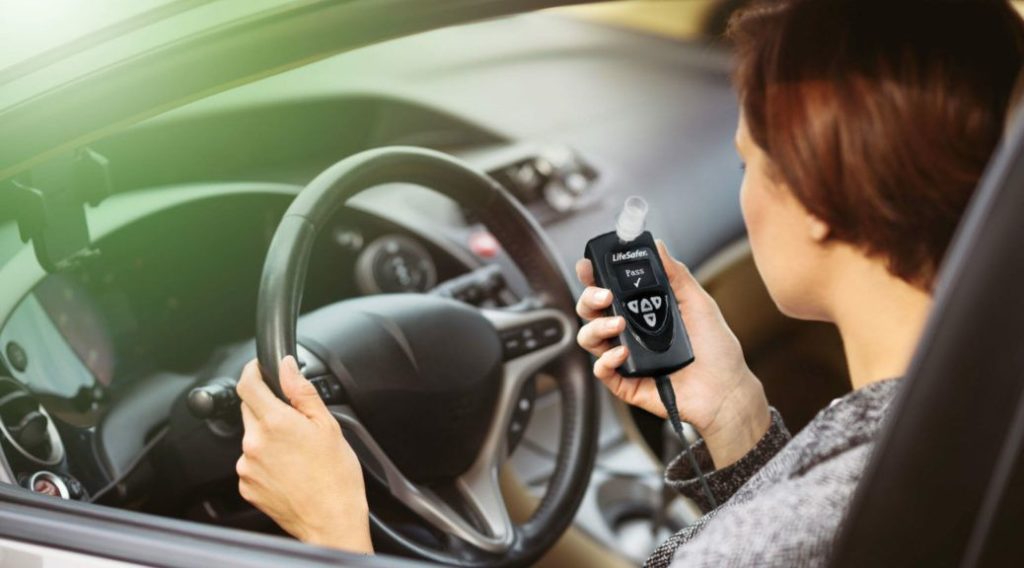 How do the devices work?
Several authorized providers in Maryland are required to install and monitor the devices. An ignition interlock device connects a motor vehicle's ignition system to a breath analyzer (commonly known as a breathalyzer) to measure a driver's breath alcohol level. When the driver enters the vehicle, they must blow into the device and have results below a set limit for the vehicle to start. 
Information is recorded and collected every 30 days by the service provider and reported to the Maryland Vehicle Administration. The driver is required to report to their service provider to produce the report. Some information collected includes instances when you tried to start the car without taking the test, the distance traveled by your vehicle, the number of times your vehicle was started and stopped, and several other measures. 
All fees associated with the installation and service/calibration are paid by the driver to the service provider and may vary by provider. 
How to Participate in the IIP
The option to opt-in is on the reverse side of the "Order of Suspension" document you receive if you are pulled over. As mentioned above, in certain situations, drivers may be ordered to participate. To be eligible to participate, your driver's license must not be currently suspended, revoked, canceled, or refused. Within 30 days of an Order of Suspension, you must complete four steps, including having the ignition interlock system installed by an approved service provider. 
We Can Help
At Albers & Associates, we have experience with simple and complex DUI and DWI cases. If you find yourself in a situation where you need legal representation, call us at (443) 665-8030 for a consultation.

The post Maryland's Ignition Interlock Program: What you Need to Know appeared first on Albers and Associates.