It's a hot summer evening in Maryland and you're on your way home after attending a friend's backyard BBQ. On your way home, you see flashing lights in your rearview mirror and realize an officer is pulling you over. The officer explains you are being pulled over for running a traffic light, but in the back of your mind, you're thinking about the ice-cold beer you just drank. You wonder to yourself, what is going to happen next and what are my rights?
A traffic stop for running a traffic light (or any other routine traffic stop) can lead to an eventual DUI offense if the police officer has reason to believe you're under the influence. In Maryland, if you are stopped by a police officer and are suspected to be under the influence of alcohol, the officer may request that you submit to a field sobriety test or portable breath test, commonly known as a breathalyzer test. Whether you are guilty of the suspected offense or not, you may choose to refuse a test. Learn how a breath test works and what can happen if you refuse to take one.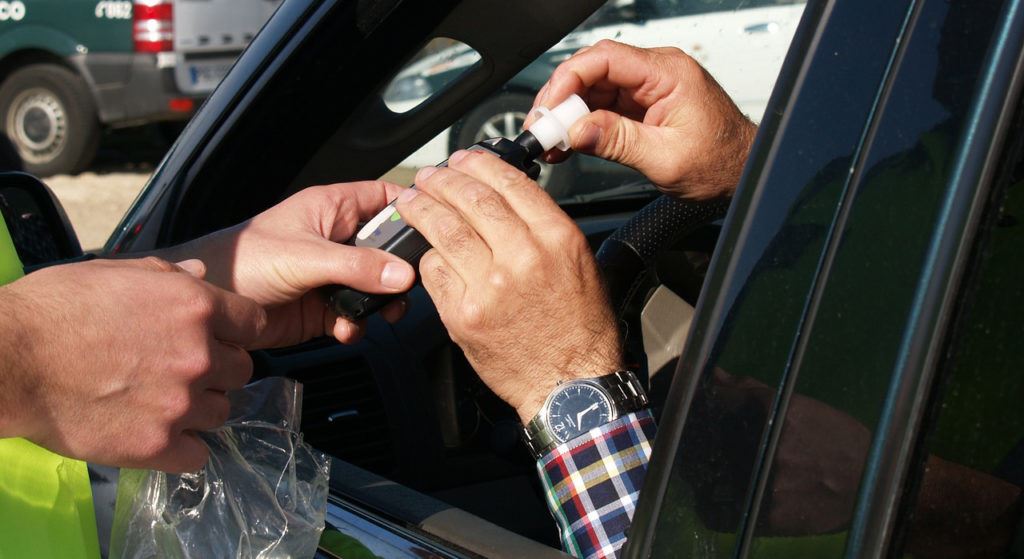 What is a Breath Test?
One of the most common methods used by police officers to detect alcohol in the system is through a breath test. A breath analyzer, more commonly known by the brand name breathalyzer, is a portable device that estimates the amount of alcohol in a person's blood based on the ethanol (alcohol) in your breath.
Implied Consent Laws in Maryland
All fifty states in America have some version of implied consent law. To get a driver's license in Maryland, you must pass the Motor Vehicle Administration's knowledge test based on information in the Maryland Drivers Manual. If you open the manual, you will see a section explicitly highlighting Maryland's implied consent law.
Under Maryland's implied consent law, the moment you drive or attempt to drive a motor vehicle on a highway or any private property used by the public in general, you have given consent to take chemical tests if requested by a law enforcement officer, including breath, blood, or urine tests.
Refusal to take a Test
You may choose to refuse a breathalyzer test unless you were in a motor vehicle accident resulting in the death of or life-threatening injury to another person. According to Maryland State Police (MSP) summary report data for 2019, of the 18,983 drivers that were offered a test, nearly 36.9% refused.
In Maryland at the time of an arrest, but before a test is offered, the suspected driver is advised of their rights and given an Advice of Rights, Form DR-15, to be signed by both the driver and police officer. On the form, the suspected driver must indicate whether they agree or refuse to take the test.
If you refuse a chemical test, you will be issued an administrative Order of Suspension, and the officer will confiscate your license. If you are eligible, you will receive a temporary license which is valid for 45 days. Once an Order of Suspension is issued, you have 30 days to request an administrative hearing. If no hearing is requested within this period, the driver's license is suspended on the 46th day after the Order of Suspension was issued.
Potential Consequences
In the state of Maryland, refusal to submit to a breathalyzer test for a first offense leads to a 270-day license suspension, and for any 2nd or subsequent offenses, an individual will have their license suspended for two years. Some individuals may be eligible to participate in Maryland's Ignition Interlock System Program in place of a license suspension. Additionally, refusal to take a chemical test may be used as evidence against you.
Can I still be Represented by an Attorney if I Refused a Breath Test?
Absolutely. If you find yourself in a situation involving a DUI, team up with our attorneys at Albers & Associates to get the help you need. Call us at (443) 665-8030 or chat with us via our website to get started.

The post Refusing a Breathalyzer: What you Need to Know appeared first on Albers and Associates.