When it comes to business, individuals will encounter various types of business contracts. These focus on topics ranging from franchise deals to how businesses buy and sell products. Despite these differences, most agreements can be classified in one of three general categories: general business, sales-related, and employment-related.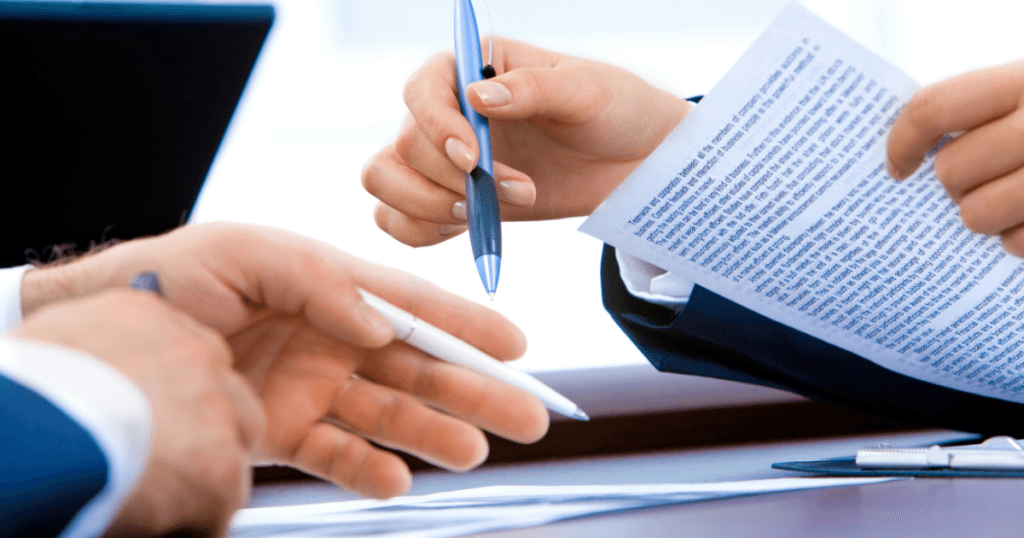 Below we outline each of these groupings, along with common contracts that fall into them. Through a better understanding of the topic, we aim to help business owners make smarter decisions and avoid potential legal issues in the future.
The Three Categories of Business Contracts
General Business Contracts
These agreements cover topics such as how your business is structured and how stakeholders are protected.
Here are some types of contracts you will likely encounter:
Partnership agreements
Indemnity agreements
Nondisclosure agreements
Property and equipment leases
Franchise agreements
Licensing agreements
Releases
Sales-Related Contracts
This category consists of contracts that focus on how property, goods, and services are purchased or sold. It also lays out a legal framework for transferring titles.
Here are some types of contracts you will likely encounter:
Bill of sale
Purchase order
Security agreement
Warranties
Employment-Related Contracts
This group of contracts set the terms of an individual's employment.
Here are some types of contracts you will likely encounter:
General employment contracts
Non-compete agreements
Independent contractor agreements
Sales representative agreements
Distributor agreements
Nondisclosure agreements
How a Business Lawyer Can Help
No matter the stage of your business, it's worth looking into working with a business lawyer. Doing so provides you with access to extensive knowledge of and experience with the legal system. Additionally, your attorney can advise you on the ins and outs of contracts so that you protect your company and match its unique needs.

If you are seeking an experienced Maryland business law firm, feel free to contact our offices in Timonium, Westminster, Frederick, or Columbia. Call (443) 665-8030 or request a consultation on https://www.rossalbers.com/.

The post Types of Business Contracts: What You Need to Know appeared first on Albers and Associates.