How Small Businesses Can Navigate Legal Implications During the Coronavirus Pandemic
Businesses of all sizes and verticals are facing numerous challenges when it comes to the Coronavirus pandemic's legal implications, ranging from worker safety issues to payroll and rental/lease payments, to name a few.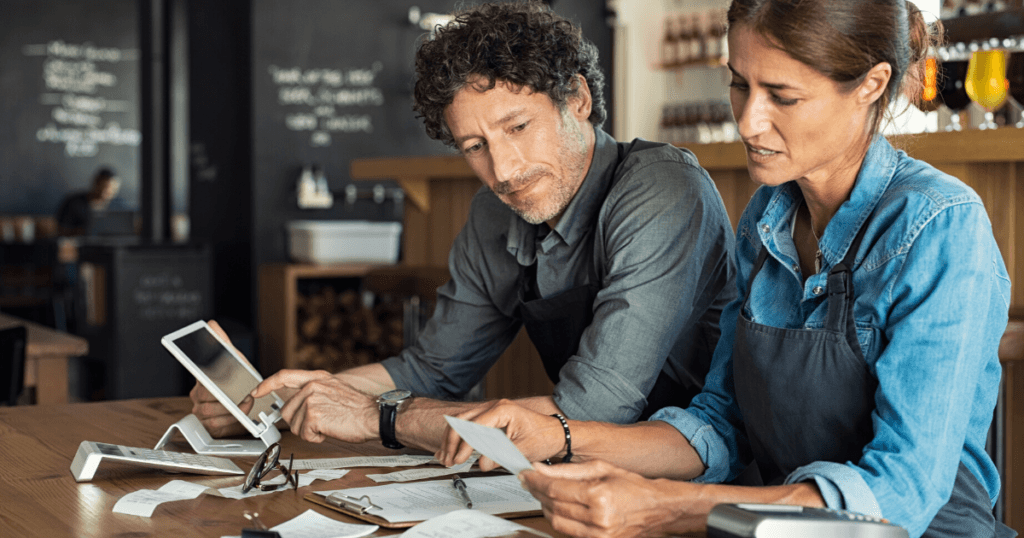 It's important to consider all of the legal issues that may affect your business during this time, so you are not caught off guard and can prepare as needed.
Legal Implications Small Businesses Should Be Aware Of
Workers' Safety and Benefits
One of the top priorities for small businesses is focusing on employees' safety and being transparent about what benefits they can offer to their teams. Here are a few questions to consider and determine answers for:
Should your employees be working or not?
If yes, how are they to work? What resources are needed to make this happen?
If no, are they able to use PTO then apply for unemployment benefits?
What is the best way to have consistent and transparent communication with your employees?
What happens if an employee gets COVID-19?
Are there any restrictions on or new features of employee healthcare benefits?
Issues with Leases/Rent
Restricted cash flows can lead to issues with paying your rent or lease at this time. Before trying to resolve this issue, review your leasing/rental agreements for what you can do in the event of a natural disaster, such as a pandemic. After that, discuss payment options with your landlord.
Additionally, the recent passage of the Coronavirus Aid, Relief, and Economic Security (CARE) Acts offers the following benefits to small business owners:
Emergency grants: The bill provides grants for up to $10,000 to cover immediate operating costs.
Forgivable loans: There's $350 billion allocated for the Small Business Administration to provide loans of up to $10 million per business. Any portion of that loan used to maintain payroll, keep workers on the books or pay for rent, mortgage, and existing debt could be forgiven, provided workers stay employed through the end of June.
Relief for existing loans
Issues with Payroll
Some small businesses may be facing issues with cash flow and being able to continue paying their employees. To help, the federal and Maryland governments are offering special loan and grant programs for small business owners to help maintain their payrolls and forgo layoffs.
Business Insurance Claims
Reach out to your business insurance provider to understand how they can offer assistance. Verify if your plan includes a force majeure clause, which provides additional protection in the event of natural disasters and other unavoidable catastrophes.
Creditors/Loans in Default Issues
With many financial institutions offering temporary hardship relief, we encourage you to contact them as soon as possible and discuss your options.
Dissolution of Business
If you, unfortunately, have to close down your business, begin by re-reading your contracts for any covenants that would be triggered by defaulting, suspending operations, or closing.
Resources for Small Business Owners
Applying for Relief Funds
Maryland recently announced the opening of its Maryland Small Business COVID-19 Emergency Relief Grant Fund; use this portal to apply.
At the federal level, small business owners can apply for an Economic Injury Disaster Loan (EIDL). The US Small Business Administration has a website devoted to the fallout from COVID-19 and how to apply.
Places to Keep Updated on COVID-19
US Small Business Administration
Maryland's Coronavirus resource center
County-specific pandemic resource centers:

Baltimore County
Carroll County
Howard County
Frederick County
We're Here to Help Our Communities
As you can see, the Coronavirus's business legal implications appear quite daunting and can be a lot for a small business owner to handle alone.

Albers & Associates team is ready to help the communities we serve in Baltimore, Carroll, Frederick, and Howard Counties. If you require legal services relating to a small business, feel free to contact our law offices in Timonium, Westminster, Frederick, and Columbia.

Call (443) 665-8030 or request a consultation on https://www.rossalbers.com/

The post How Small Businesses Can Navigate Legal Implications During the Coronavirus Pandemic appeared first on Albers and Associates.