Maryland's probation before judgment, or PBJ as it is commonly referred to, is a possible outcome in a criminal, DUI/DWI or traffic case in Howard County.
A PBJ can be obtained during plea negotiations with the prosecutor and court, by sentence of the court after a guilty plea, or after a finding of guilty during a trial.  In order to receive a PBJ, the defendant must first be found guilty.  Then, the court will strike the guilty finding and grant the defendant the benefit of a PBJ.
However, not everyone is eligible for a PBJ.  Additionally, a probation before judgment can include a period of supervised probation, unsupervised probation, fine, and/or time served.
What is a probation before judgment?
Probation before judgment means that a person has been placed on probation before any criminal judgment has ever been entered against them.
The provisions regarding probation before judgment can be found under the Maryland Code of Criminal Procedure, Section 6-220.
Who is eligible for a PBJ?
A PBJ is limited to criminal, DUI/DWI and traffic offenses in Maryland.
Typically, first time DUI offenders and people with no serious criminal record receive a probation before judgment.  However, subsequent DUI offenders can receive PBJ if their previous DUI arrest was at least 10 years ago.
What are the benefits of a PBJ?
The benefits of receiving a probation before judgment are very important.  First, a PBJ allows you to truthfully say that you have never been found guilty of a crime.  When asked whether you've ever been convicted or pled guilty to a crime you can truthfully say: "No."
Finally, a probation before judgment keeps your driving record free of any points associated with the traffic offense you committed.  Remember, a DUI carries 12 points and a DWI carries 8 points.  If you receive a probation before judgement, then you don't get any points on your driving record.
Schedule a free Howard County DUI consultation today!
The Law Office of Ross W. Albers is a member of the National College for DUI Defense.  Howard County DWI Lawyer Ross W. Albers was selected by Super Lawyers as a Rising Star in Criminal Defense: DUI.
Contact the Law Office of Ross W. Albers today to schedule a free consultation. Evening and weekend appointments are available.
Checkout our Maryland DUI Attorney reviews, blogs and videos!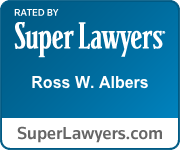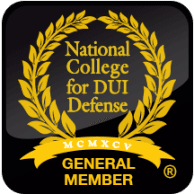 The post Howard County DUI Probation Before Judgment appeared first on Albers and Associates.