After a drunk driving arrest in Howard County, people are typically worried about three things: their driver's license, going to jail, and getting points on their driving record.
So, how many points will get you get after a DUI arrest in Columbia, Maryland?
It depends on your case, but generally speaking the MVA designates 12 points for a DUI and 8 points for a DWI unless you get a probation before judgment.
You may be surprised to learn that most first time DUI offenders do not get any points on their driving record, because they receive a probation before judgment.  A PBJ is a type of sentence in Maryland that is not considered a conviction.
Since, a probation before judgment is not a conviction no points are put on your driving record.  That's why it is very important that you and your attorney work together to make sure that your case results in a PBJ.
Whether or not you will receive a PBJ and no points on your driving record depends on the facts of your case.  If you're a first time offender then the chances are very high that you will receive a PBJ.
However, if you are a subsequent offender then you are less likely to receive another PBJ for drinking and driving in Howard County.
If you get 12 or 8 points after a DUI or DWI conviction, then the MVA may send you a letter in the mail advising you that your license is going to be suspended, or require you to put the interlock on your car.  Many people opt to put the interlock in their car, or continue in the interlock program if they are already enrolled.
The easiest way to avoid points after a DUI arrest in Howard County is to not drink and drive.  However, if you are arrested for drunk driving in Ellicott City, then immediately contact an attorney.  Your attorney can help you take the necessary steps to avoid getting any points on your record.
Schedule a free Maryland DUI consultation today!
The Law Office of Ross W. Albers is a member of the National College for DUI Defense.  Howard County DWI Lawyer Ross W. Albers was selected by Super Lawyers as a Rising Star in Criminal Defense: DUI.
Contact the Law Office of Ross W. Albers today to schedule a free consultation. Evening and weekend appointments are available.
Checkout our Maryland DUI Attorney reviews, blogs and videos!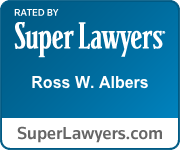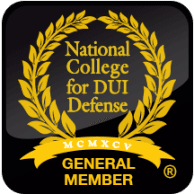 The post How many points will I get after a DUI arrest in Maryland? appeared first on Albers and Associates.