PROFESSIONAL. RESPONSIVE. RESULTS. Divorce maryland's top legal team
Divorce Attorneys in Maryland
Legal Representation for Divorce in Towson and Baltimore County, MD
If your marriage is on the rocks, then you may be considering divorce. The period leading up to the divorce, as well as the divorce proceedings themselves, may be one of the most stressful times of your life. Working with the professional family law attorneys at Albers & Associates on the aspects of your divorce, including separation, alimony, and child custody, is just what you need to succeed.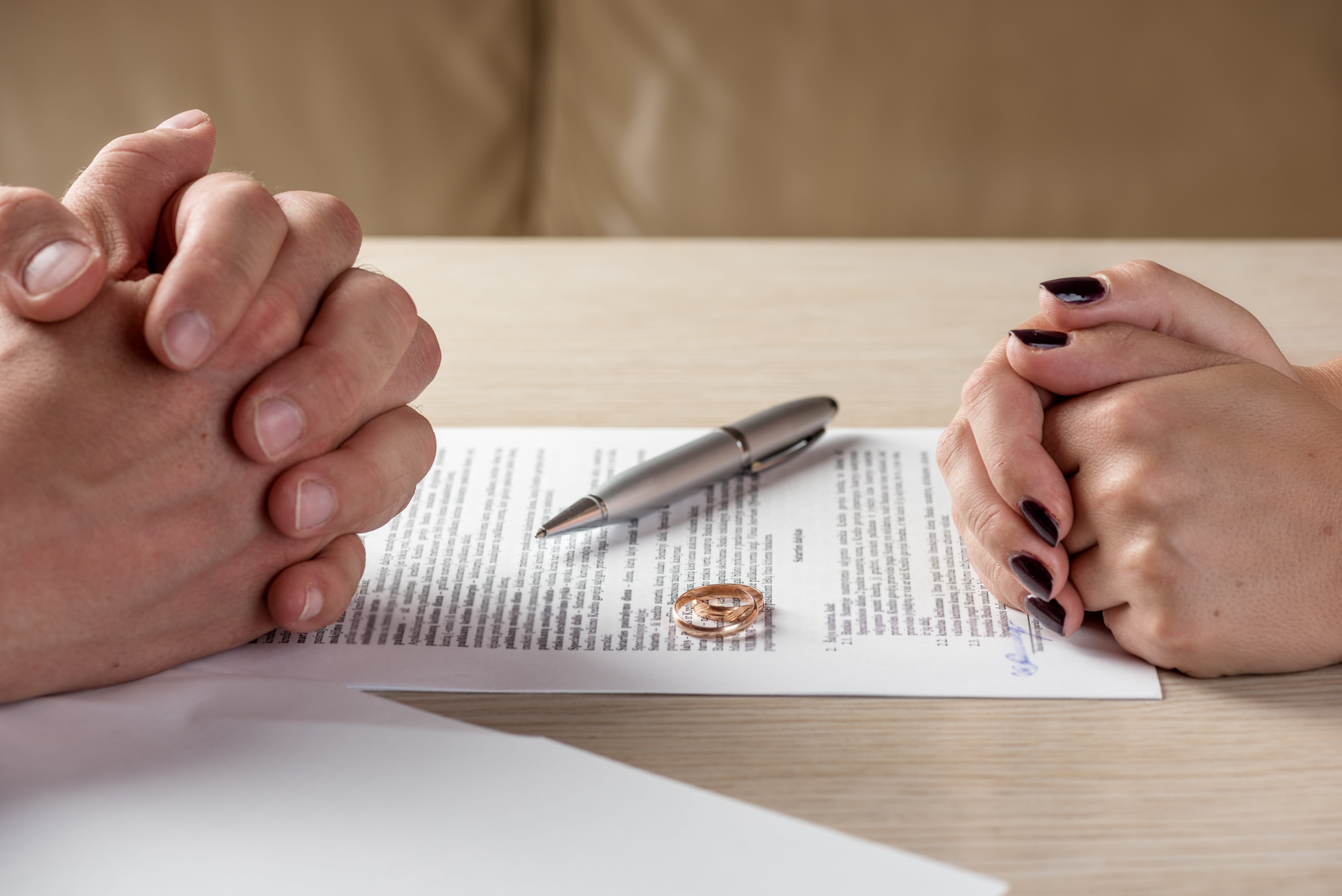 How to Get Divorce in Maryland
Getting a divorce starts by making a decision to change your life. No matter how long you have been with your partner, if you no longer wish to continue your marriage, then it's time to make a change. Once you make the decision to pursue a divorce, you need to reach out to supportive loved ones to ensure that you're not alone during this difficult time.
We'll walk you through everything you need to know to get started with your divorce so that you're ready through every step of the process.
---
Filing for divorce in Baltimore County or Towson, Maryland? Reach out to our Maryland divorce attorneys. Schedule your free consultation by calling us at (443) 665-8030 or fill out our online form today.
---
Types of Divorce in Maryland
There are several options for you when you need to separate from your partner that come from the circumstances of your marriage and the nature of your potential divorce.
Annulment - For example, if your marriage is determined to be void on the grounds of bigamy, then you can file for an annulment. However, this option only works if the marriage itself is invalid.
Divorce - With a valid marriage, you will need to seek a divorce, especially if you plan on getting married again in the future.
Separation Agreement - If you do not, then a separation agreement may be a better fit for your situation. When you meet with a one of our attorneys, we'll make sure you understand your options so you can make the best decision for your family.
Required Separation Prior to Divorce in MD
Prior to divorce in the state of Maryland, you need to go through a period of separation from your partner for 12 months before the courts will allow you to complete the divorce proceedings. During this time, you are not allowed to live with your spouse or engage in sexual relations.
Mutual Consent Divorce
However, this is only necessary in the event that you and your spouse are not on the same page. In the case of a mutual consent divorce, this period of separation is not necessary.
Provable adultery may inspire the courts to grant an immediate absolute divorce. However, you will need to prove the following:
Adulterous Disposition: Your spouse was seen showing public affection to another person.
Adulterous Opportunity: Your spouse was witnessed at a location where adultery could have occurred.
Adulterous Evidence: Text messages, emails, photos, and other media can be admitted to the court as evidence to support your claims.
Speak with a Maryland Family Law Attorney About Divorce Today
If you're looking to start your divorce proceedings, then work with a group of attorneys who understand your predicament. At Albers & Associates, we will work with you through every step of your divorce and help you get the settlement that you deserve.
---
Contact us today at

(443) 665-8030

to set up a free consultation with our divorce lawyers in Maryland.
---