3 Things to Bring to Your DUI Consultation
Drinking and driving laws on Maryland are severe, and the associated penalties don't get any lighter. A DUI conviction can result in fines, jail times, license suspension, and even probation. Employment discrimination and social stigma are also common occurrences following a DUI conviction, which could also impact your security clearance, immigration status, and insurance rates.
Without a great Maryland DUI lawyer, your future could be at risk because of a DUI. When meeting with your DUI lawyer, it's important to be prepared to make the most out of your meeting and create the best case to fight for your future. You can prepare by coming with questions about proceedings, details about your case, and all pertinent paperwork.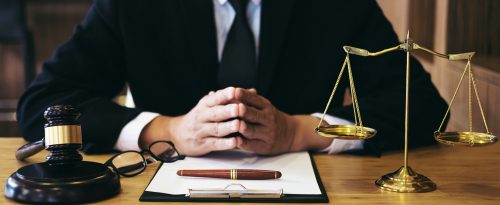 Questions
All DUI cases will differ depending on the circumstances and conditions, but a Maryland DUI lawyer can help you if you ask. In Maryland, you don't have to plead guilty if charged with a DUI. Instead, your lawyer can help you with a number of different options. Whether or not the case is classified as a felony or misdemeanor will depend on the nature of it, including if the DUI resulted in the loss of life. Even still, your lawyer can help you decide if you should take your case to trial or try to suppress the state's evidence. It's important to ask about potential aspects that you can challenge:
The traffic stop
The field sobriety test
The breathalyzer test
When you bring specific questions about your case to your DUI lawyer in Maryland, they'll be able to provide detailed answers and best next steps.
Details
To help answer questions and provide the best counsel, your lawyer will need you to bring any and all details about your case. Details should include anything you know about your case, the traffic stop, and what led to getting charged with a DUI. You should also disclose to your DUI lawyer if you believe your work life could be impacted by a DUI conviction. If you drive for work and have a commercial license, your case could significantly impact your ability to keep your job. It's important for your lawyer to understand these details to best help you and your case.
Paperwork
Part of understanding your case is understanding your paperwork. When you meet with your DUI lawyer you should bring your original citation, insurance documents, and any previous incidents on your driving record. If you're unsure about a particular document, you should bring it so that your lawyer can observe it in the full scope of the case.
Why Choose Ross W. Albers
Albers & Associates has the experience needed to give you the best case. The team has experience on both sides of the bench, having worked as a DUI prosecutor in Baltimore City where he gained experience with traffic stops, field sobriety tests, breathalyzer tests, and MVA penalties. Albers & Associates will consider your case from a variety of angles and make sure that your Maryland DUI lawyer will take the time to ensure the best approach is taken for your individual situation.

The post 3 Things to Bring to Your DUI Consultation appeared first on Albers and Associates.