We start every free DUI consultation with one question: What are your biggest fears?
Most people are worried about going to jail, losing their license, and being fired from their job.  However, if you are a public figure and active in the community, then you might be more worried about your reputation.
So, how do you protect your reputation after a Carroll County drunk driving arrest?
Protecting your reputation after a Carroll County DUI arrest
If you are worried about protecting your reputation after a driving under the influence arrest, then the first thing you need to do is hire an experienced DUI attorney.
First, your attorney will help you take the necessary steps to help save your driver's license.  Next, your attorney will direct you on completing an alcohol education class.  Finally, your attorney will prepare your defense should you decide to take your case to trial.
Your DWI lawyer can also help you decide how to respond to inquires about your driving while impaired arrest.  You may decide to have all inquiries and questions directed to your attorney should your employer, shareholders, public, or media inquire about your arrest.
It's always best to be open and honest about your DUI arrest.  However, you want to make sure that you don't make any statements that the State's Attorney's Office could use against you.  Better to have your attorney speak on your behalf.
What happens to your reputation if your convicted?
If you are found guilty or plead guilty to a DUI, then you will likely pay a fine plus court costs and be placed on probation.  Probation can be supervised or unsupervised.
Your conviction will appear on your criminal record and driving record.  Additionally, anyone will be able to go on Maryland Judiciary Case, search your name, and find the disposition of your case.
You will not be able to hide your conviction from the public.  Remember, a DUI conviction, including a probation before judgment, cannot be expunged from your record.
Bottom line: if you are worried about your reputation after a DUI arrest, then make sure you hire and work with an attorney to make sure you get the best outcome for your situation.
Schedule a free Howard County DUI consultation today!
The Law Office of Ross W. Albers is a member of the National College for DUI Defense.  Howard County DWI Lawyer Ross W. Albers was selected by Super Lawyers as a Rising Star in Criminal Defense: DUI.
Contact the Law Office of Ross W. Albers today to schedule a free consultation. Evening and weekend appointments are available.
Checkout our Maryland DUI Attorney reviews, blogs and videos!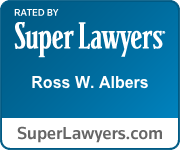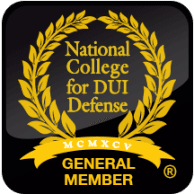 The post How to protect your reputation after a Maryland DUI arrest? appeared first on Albers and Associates.