You were in an accident that was not your fault and the insurance company for the negligent driver is offering a quick settlement.  Even though you haven't fully recovered from your injuries, you decide to take the offer and sign the release.
Later, you find out your injuries are much more severe and require substantial medical treatment.  But, you've signed the release and deposited the settlement check.
What can you do?
Getting Out of a Howard County Personal Injury Settlement
If you have been in an accident and suffered an injury, you may find the insurance company for the at-fault party making a settlement offer fairly quickly.  In exchange for the money, you will be required to sign a release giving up your rights to seek future compensation and file a lawsuit.
You may be tempted to sign the release.  However, before signing a release it is important to consult with an attorney that can help your understand your rights.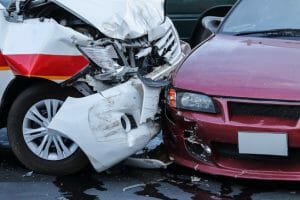 Carroll County Personal Injury Settlement and Release Voidable
In Maryland, there is a statute that gives you a chance to rescind your personal injury settlement and void the release. This law was passed because insurance companies like to use inappropriate tactics to find injured people and bully them into settling their car accident claims.
The law states that a person who signs a release after being injured due to a car accident within 30 days of being injured can return the money and release.
Within 60 days of signing the release and accepting the settlement check, you must give notice to the insurance company that you are rescinding the settlement.  You must do this in writing and return any money that was paid as a result of signing the release.
Bottom line: if you settled your personal injury claim within 30 days of being hurt, then you have 60 days after signing the release to return the money and rescind the settlement agreement.
Call the Law Office of Ross W. Albers for a Free Consultation
If you are concerned that the insurance company is taking advantage of you, then do not hesitate to contact the Law Office of Ross W. Albers to discuss your automobile accident case.  We help our clients through all the phases of the claim and litigation process, including dealing with the insurance company.  Contact our office today for a free consultation.

The post Rescinding Maryland Personal Injury Settlement appeared first on Albers and Associates.