Drugged driving more common than drunken driving in fatal crashses
Statistics now show that drivers killed in car accidents are more likely to be on drugs than drunk.
According to a report released by the Governors Highway Safety Association (GHSA) and the Foundation for Advancing Alcohol Responsibility, 43 percent of drivers tested in fatal crashes in 2015 had used a legal or illegal drug, while 37 percent tested above the legal limit for alcohol.  Of the positive drugged drivers over a third had used marijuana.
How will the legalization of marijuana by many states affect fatal car accidents?
While a driver's BAC can be easily established after a car accident, testing for drugs usually requires a blood test or drug recognition expert.
In Carroll County, heroin and prescription drug abuse are well established.  Furthermore, the governor has issued a state of emergency concerning the opioid epidemic.
There are many challenges faced by police in enforcing laws against drugged drivers.  First, many officers lack the training to identify those under the influence of drugs.  Secondly, delays in drug testing allow narcotics to metabolize and leave the driver's system before police can identify the drug.  Finally, DUI attorneys have been successful in attacking the legitimacy of so-called drug recognition experts.
Therefore, drugged driving cases are much more difficult for prosecutors and police to prove.
Schedule a free Maryland Drugged Driving consultation today!
If you have been arrested for a drugged driving case, then contact Albers & Associates to schedule a free consultation.
Albers & Associates is a member of the National College for DUI Defense.  Howard County DWI Lawyer Ross W. Albers was selected by Super Lawyers as a Rising Star in Criminal Defense: DUI.
Contact Albers & Associates today to schedule a free consultation. Evening and weekend appointments are available.
Check out our Maryland DUI Attorney reviews, blogs, and videos!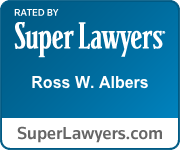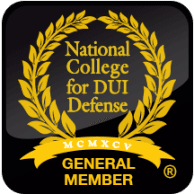 The post Drugged driving more common than drunken driving in fatal crashses appeared first on Albers and Associates.