Should you waive PIP insurance in Maryland?
PIP stands for Personal Injury Protection insurance.  PIP is Maryland's version of no-fault liability insurance.  Meaning, the insurance applies regardless of who is at fault for the car accident.  PIP insurance limits are usually $2,500.00 and cover medical expenses and lost wages as a result of an automobile collision.  So, should you waive PIP insurance?
Never Waive PIP
In Maryland, you can elect not to carry PIP coverage.  However, the premium savings in waiving PIP are minimal.  Conversely, there are many benefits to PIP in Maryland.  For example, an ambulance ride and visit to the hospital after an auto accident can be very expensive.  Instead of being out of pocket for these medical bills, they would be covered under your PIP.  Here are a few more reasons why you should never waive PIP.
No deductible payments with PIP
Most health insurance policies will provide benefits for you if you are injured in automobile accident.  However, you may have to pay a deductible every time you visit a doctor or specialist as a result of your car accident injuries.  Many people don't want to pay anything out-of-pocket after a car accident that wasn't their fault.  Unfortunately, unless you have PIP, many medical providers won't wait until your case settles to accept payment.  Remember, the at-fault driver's insurance company will compensate you for your medical bills after you have finished treating and are discharged.  PIP pays for your medical bills along the way.
PIP puts money back in your pocket
In Maryland, the collateral source rule allows you to recover the full amount of your medical bills regardless of whether your medical bills have been paid from other sources, like PIP.  Basically, the rule does not allow the at-fault insurance company to deduct PIP payments in their evaluation of your case.  Therefore, if your medical bills are paid by PIP, then the insurance company for the at-fault driver must pay them again.
For example, let's say that you have an automobile accident with $2,500.00 in medical bills.  PIP pays your bills in full.  If the matter settles for $5,000.00 ($2,500.00 for medical bills and $2,500.00 for pain and suffering), then you will receive $5,000.00, because the medicals have already been paid by PIP.
Schedule a Free Car Accident Lawyer Consultation
If you or a family member has been injured because of someone else's careless or negligent acts, then call Albers & Associates to schedule a free Maryland Car Accident lawyer consultation.  Maryland Auto Accident Attorney Ross W. Albers is a former Maryland insurance adjuster that knows what you're up against.
Albers & Associates offers contingency fee arrangements: No Recovery. No Fee. No Expense.
If your car collision injury prevents you from coming to our offices in Westminster or Columbia, Maryland, then we will come to you!  Evening and weekend appointments are available, too.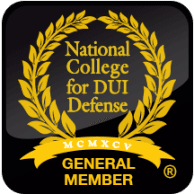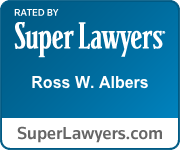 The post Should you waive PIP insurance in Maryland? appeared first on Albers and Associates.