A frequently asked question during a Howard County drunk driving consultation is: How will a DUI affect my car insurance?
One of the things auto insurance companies use to set a person's auto insurance rates is their driving record.  A person with a good driving record may receive low rates because the insurance company believes they are less likely to cause an accident. A person who has a DUI conviction may be considered more likely to cause an accident.  DUI offenders are often quoted higher insurance rates.
Will my car insurance change after a DUI conviction?
A drunk driving conviction, or probation before judgment, will appear on your Maryland driving record.  It is not expungeable either.  Meaning, you can't get it off your record.
Once a DUI arrest has been reported, it is inevitable that your insurance company will find out about it.  Perhaps, not right away, but definitely when you reapply for insurance.  All insurance companies have their own way to calculate premiums.  How your insurance company will adjust your premium after a DUI arrest depends on your driving record and claims history with your insurance company.
Here's some good news.  Our office rarely hears back from clients after their case is resolved that their insurance premiums are so high that they can no longer afford to drive.  So, what should you do if your insurance goes up?
What should I do if my auto insurance goes up after my DUI arrest?
Automobile insurance is a competitive business.  There are many insurance companies competing for your business, even if you have a DUI conviction on your driving record.
If you see your insurance rates go up after your DUI arrest, then shop around for other insurance.  A simple inquiry online may help you find a cheaper premium.
Or, consider working with a local insurance agent.  These professionals may have access to better information regarding automobile insurance policies.  Additionally, they may be able to recommend ways to decrease your premium like turning your sports car in for a safer vehicle.
Consider asking your attorney if they know any good local insurance agents.
Schedule a free Maryland DUI consultation today!
Contact the Law Office of Ross W. Albers today to discuss the possible car insurance outcomes of your DUI arrest.  The Law Office of Ross W. Albers is a member of the National College for DUI Defense.  Maryland DWI Lawyer Ross W. Albers was selected by Super Lawyers as a Rising Star in Criminal Defense: DUI.
Contact the Law Office of Ross W. Albers today to schedule a free consultation. Evening and weekend appointments are available.
Checkout our Maryland DUI Attorney reviews, blogs and videos!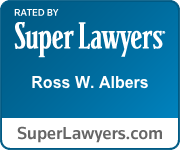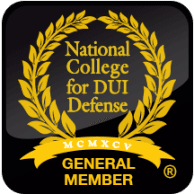 The post How will a DUI affect my car insurance? appeared first on Albers and Associates.