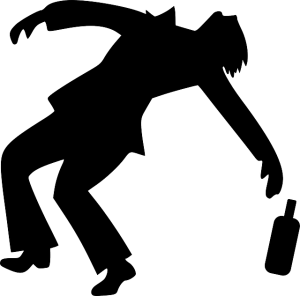 Maryland is cracking down on drunk driving, DUI laws are becoming stricter and less forgiving, fines and penalties are rising, and Checkpoint Strikeforce is setting up more and more mandatory roadside stops. There are a few scenarios that involve field sobriety tests in Maryland that you may experience while on the road, you could be pulled over for a traffic infraction or for having a tail light out, then the officer could have probable cause, such as smelling alcohol on the drivers breath, to request you take a field sobriety test. You may also be driving erratically which can cause you to be pulled over on suspicion of drunk driving. The last scenario is a scheduled traffic check point, which usually occur along major highways and high traffic areas over weekends and late at night.
No matter how you are stopped, there are a few things to keep in mind if you're asked to perform a field sobriety test by law enforcement. There are two types of field sobriety tests, standardized and non-standardized.
Standardized Field Sobriety Testing
The standardized test is endorsed by the National Highway Traffic and Safety Association. It consists of three parts and is administered by the officer on the roadside if he suspects the driver is under the influence of drugs or alcohol. The officer is looking to collect evidence that you are inebriated and that your motor skills are impaired.
Horizontal Gaze Nystagmus
This test refers to the involuntary jerking of the eyes that occurs during looking horizontally to the left and right. When someone has consumed alcohol this jerking becomes exaggerated. The officer will be looking for your inability to follow an object smoothly, distinct eye jerking to the furthest left and right sides, and jerking within 45 degrees of center.
The Walk and Turn
This test is easy to pass when sober, once alcohol becomes a factor, most will fail. While you may think this test is designed completely to asses your balance and ability to walk a straight line, you'd be wrong. This test is a lot more about your ability to follow directions and give your undivided attention. The officer will give you a list of steps involved in completing the test, they will ask you if you understand, possible multiple times. Your job is to listen, do not talk or interrupt, then execute the test without getting any of the steps wrong.
The One Leg Stand
One of the most popular tests seen in viral field sobriety test videos online will be the one leg stand, this is the test that determines if your balance is off. While many can argue that they do not have good balance when not under the influence, this test only requires the foot to be held just 6 inches off the ground on in front of you, which is not a difficult feat. You will be asked to keep the balance of this stance for 30 seconds. The officer is looking for swaying and imbalance, if you use your arms, hop or put your foot back on the ground you will possibly fail this test.
When you combine the three tests they are 91% accurate at determining alcohol impairment.
Non-Standardized Field Sobriety Test
There are other tests that can be administered that test balance, attention, and ability to follow directions. These can includestanding with your feet together while tipping the head backwards. Another involves counting the numbers on an officer's hand, reciting the alphabet, and counting backwards. The officer may choose which tests to complete, if a non-standardized test is given, it will more than likely not impact the outcome of your case.
What Happens After The Field Sobriety Test?
If you fail the field sobriety test, the officer will more than likely give you a breathalyzer to determine the blood alcohol content. This breathalyzer has a lot of bearing on what will happen to you after an arrest and the fines you may receive. Your previous driving record may also play into what the outcome of your arrest may be.

If you do receive a DUI or DWI after an arrest, the most important step is seeking an experienced DUI attorney to represent you. Maryland DUI penalties are harsh and can negatively impact you and your family's lives. Contact Ross W. Albers for a free consultation and he can assess the details of your stop, sobriety test, and will do everything he can to achieve the best possible outcome.

The post What Do I Need To Know About Maryland Field Sobriety Tests? appeared first on Albers and Associates.