If you have been arrested for a DUI in Maryland, then you have the option of electing a jury trial or bench trial. Understanding the difference between the two is an important part of preparing for a successful trial outcome.
DUI Bench Trial
A bench trial takes place in the presence of a judge only. The judge is the finder of fact and the ruler of law.
A bench trial allows you to forgo the process of jury selection and jury instructions submitted to the court. A bench trial is also faster because the judge often returns a finding quicker than a jury.
A major advantage of a bench trial is that the judge will be more familiar with the law.
A major disadvantage of a bench trial is that there is only one fact finder, the judge.
DUI Jury Trial
A jury trial is more formal and time consuming than a bench trial.  In a jury trial, the jury is instructed to listen to evidence presented by each side and render a verdict based on that information.
The judge's sole responsibility is to address questions of law and procedure. For example, the judge will address any objections and rulings on motions asserted by counsel.
A major advantage in a jury trial is that all twelve jurors must be convinced of your guilty beyond a reasonable doubt.
A major disadvantage is that a jury is more likely to be swayed by their emotions and opinion of drinking and driving.
Schedule a free Maryland DUI Lawyer consultation
Deciding on whether to have a bench or jury trial is a difficult decision.  It is helpful to rely on the experience and knowledge of an experienced Maryland DUI trial lawyer in making the decision.
Maryland DUI Attorney Ross W. Albers offers a free consultation to explain and review yourMaryland DUI arrest. During your free consultation, the Law Office of Ross W. Albers will review the facts, charges, MVA consequences and possible criminal penalties of your Maryland DUI case.
The Law Office of Ross W. Albers is a member of the National College for DUI Defense.  Maryland DWI Lawyer Ross W. Albers was selected by Super Lawyers as a Rising Star in Criminal Defense: DUI.
Contact the Law Office of Ross W. Albers today to schedule a free consultation. Evening and weekend appointments are available.
Checkout our Maryland DUI Attorney reviews, blogs and videos!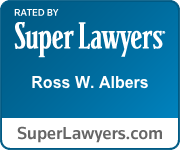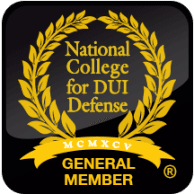 The post Should your DWI Arrest be heard by a DUI Jury vs. DUI Bench Trial appeared first on Albers and Associates.