Intestate: What It Means and How It Works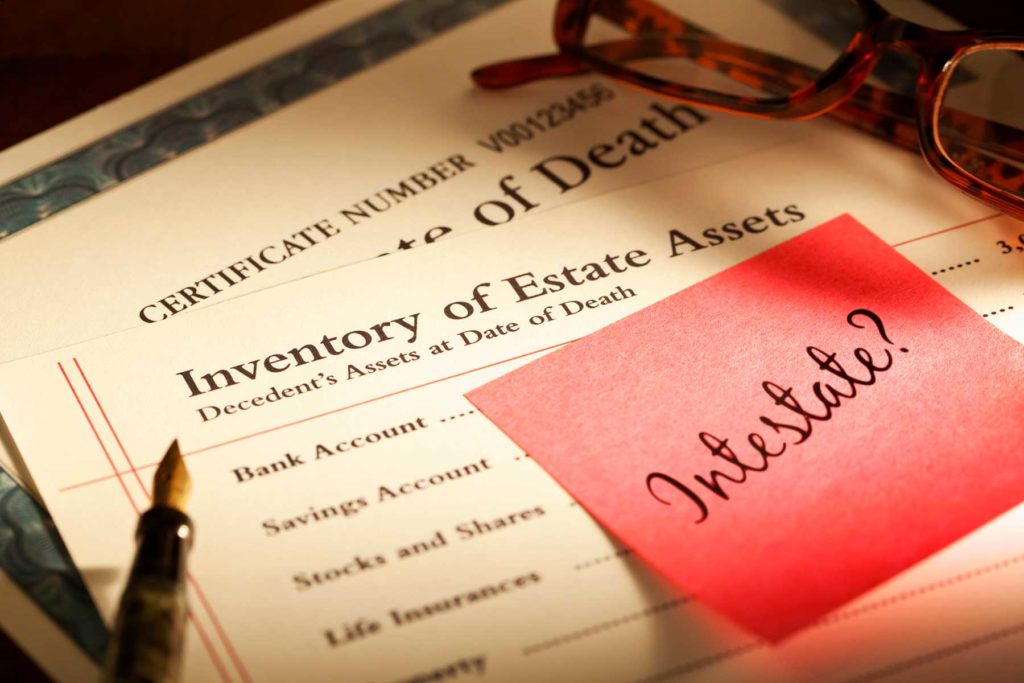 When a person dies without a will, they are said to have died "intestate." This means that state law will determine how the person's property is distributed, which can be a problem if the deceased person's wishes are not in line with state law.
Understandably, many people want to avoid the intestate succession process if at all possible. That's why it's so important to have a will in place. To learn more about intestate succession and how it impacts the estate of the deceased, read on.
What Is Intestate Succession, and How Does It Work?
Intestate succession is the process by which a person's property is distributed if they die without a valid will. The laws governing intestate succession differ from state to state, but there are some general principles that apply in most jurisdictions.
For example, most states will give priority to the deceased person's spouse and children when distributing the estate. If the deceased person was not married and did not have any children, the estate would be divided among their parents or other close relatives. If the deceased person does not have any surviving family members, their property will typically be inherited by the state.
In some cases, the intestate succession process can be complicated and time-consuming. It can also be expensive, as the estate may need to go through a lot of legal hoops in order to be properly divided. This is the main reason why it is so important for people to handle estate planning while they still can.
How Can Someone Ensure Their Estate Is Handled According to Their Wishes?
No one likes to think about their own death, but it's important to be prepared for the worst. This is especially true if they have a lot of assets or a complex family situation. Here are a few things people do to avoid intestacy and ensure that their estates are handled according to their wishes:
1. Make a Will
Will writing is one of the most important aspects of estate planning. A will allows an individual to designate how their property should be distributed after their death. People use this to specify who they would like to inherit their property, as well as any other instructions they may have regarding their estate, such as appointing a guardian if they have young children.
2. Name a Beneficiary
Another way that people avoid intestacy is by naming a beneficiary for their assets. Many financial accounts, including life insurance policies and retirement accounts, allow one to name a beneficiary who will receive the account's assets after their death. This can be a great way to ensure that their property goes to the people they want it to without having to go through the intestate succession process.
People can also name beneficiaries for other assets, such as real estate or personal property. This is typically done through property ownership designation, such as joint tenancy, where two or more people own an asset together and the surviving owner automatically inherits the asset upon the death of the other owner.
3. Create a Living Trust
A living trust is another helpful estate planning tool. It can be used to avoid probate, as well as to designate how one's property should be distributed after their death. People name trustees to manage the trust and leave documentation that specifies how they want their assets to be used. A living trust can be either revocable or irrevocable; a revocable trust allows one to change the terms of the trust at any time, while an irrevocable trust cannot be changed once it is created.
4. Transfer Property During Their Lifetime
Another way to ensure that one's property is distributed according to their wishes is to transfer ownership of the property during their lifetime. This can be done by selling the property, stipulating in a contract that it can only be sold after their death, or stipulating that it must be used for a specific purpose, such as education or charitable giving.
Final Words

While it may be unpleasant to think about, taking the time to plan for what will happen to one's estate after they die saves their loved ones a lot of hassle and ensures that their wishes are carried out. By making a will, naming beneficiaries, and creating a living trust, one can avoid intestacy and ensure that their property is distributed according to their wishes.

Our attorneys have years of experience handling estate planning. Ensure your affairs are in order by contacting us, or call our experts at (443) 665-8030. With offices in Baltimore, Columbia, Towson, Northern Virginia, Westminster, and Dundalk, we're here to help you with any questions you may have.

The post Intestate: What It Means and How It Works appeared first on Albers and Associates.