What Are the Benefits and Drawbacks of a Living Trust?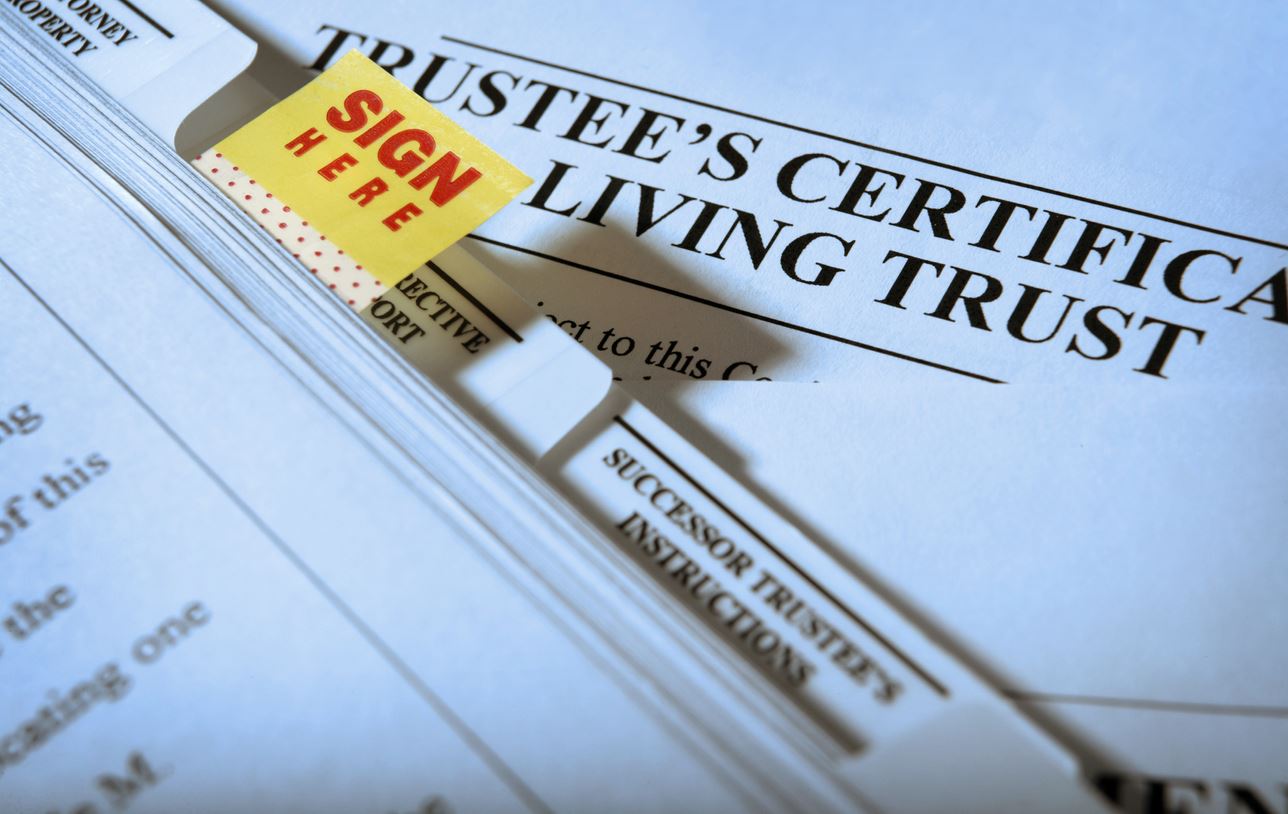 There are many options in estate planning that allow someone to remain in control of how their money will be distributed. One of these is a living trust, a type of arrangement between a grantor, trustee, and beneficiaries. Because of the perceived advantages of this option, living trusts remain an ideal choice for people with substantial assets. Still, like anything, it's not without disadvantages. 
We at Albers & Associates share the benefits and drawbacks of a living trust to inform those who plan to create one. Keep reading to learn more.
Living Trust: A Quick Overview
There might be a bit of confusion between a "trust" and a "living trust," but there are only a few small differences between them. Trust is an umbrella term for a legal arrangement and document where a grantor transfers assets to a trustee to manage. The trustee serves as a fiduciary, handling the assets in the best interest of the beneficiary. Most trusts take effect after the death of the grantor, but a living trust can take effect during the lifetime of the grantor. 
A living trust must be formed under state law, and there are complex legal processes involved in its establishment. That's why working with will writing and estate planning attorneys is a must to ensure a successful setup.
4 Benefits of a Living Trust
1. Has More Legal Power
The grantor sets the terms of how the trustee manages the assets and how they're distributed to beneficiaries. The same thing can be done with a power of attorney, which isn't always recognized in all states. Banks can also reject a power of attorney. On the other hand, a trust is recognized in all states and cannot be ignored by banks or brokerage firms. 
2. Helps Avoid Probate
The biggest issue with wills is most of them will need to undergo probate, even in Maryland. This causes delays and additional costs for the beneficiaries. Thankfully, families can avoid this by establishing a living trust, particularly a revocable trust.
3. Ensures More Privacy
A living trust affords more privacy since it doesn't have to go through probate, in most cases. This means that the value and nature of the grantor's assets won't become part of the public record. 
4. Allows Grantor and Beneficiary To Be the Same Person
If a grantor finds that they are losing mental capacity and realize that they may no longer have the mental and physical faculties to manage their assets in the near future, a living trust is a way for them to protect their assets. They can name themselves as the beneficiary so that they can still use their wealth for whatever purpose while ensuring that a trustee trustfully manages it.
3 Drawbacks of a Living Trust
1. Is Expensive to Establish
Creating a living trust is more complex than writing a will. The grantor will need the help of an estate planning attorney to ensure a smooth and streamlined process. In addition, there are more legal processes involved in transferring assets to a trustee. The more assets they need to transfer, the bigger the expense. 
2. Has Ongoing Costs
A trust must pay taxes for the interest income it earns, and this task falls to the trustee. This is just one of the many roles of the trustee, which means that they will have to be compensated for their ongoing services. The trust will provide the funding for this payment, reducing its value.
3. Can Be Inconvenient for Beneficiaries
Unlike in a will, the distribution of assets from a trust is more controlled per the grantor's instructions. Typically, the beneficiaries can't access the assets all at once. This makes it difficult for beneficiaries if, for example, they would prefer to use all of the money right away.
Contact Estate Planning Attorneys Today
Establishing a living trust involves many legal processes that grantors can't navigate on their own. For those who are considering this route to distribute their assets, consider working with experienced estate planning attorneys like Albers & Associates. We are a trusted Maryland law firm focused on areas like family law, wills and trusts, and criminal defense. Our team will work with clients and ensure that their wishes are put into writing.
To schedule a consultation, fill out our contact form today. 
Resources

https://www.irs.gov/charities-non-profits/definition-of-a-trust

https://probateadvance.com/maryland-probate-laws/

https://www.agingcare.com/articles/weighing-the-pros-and-cons-of-a-living-trust-200116.htm

https://freedomlaw.ca/2021/03/19/what-are-the-pros-and-cons-of-a-living-trust/

https://www.investopedia.com/articles/personal-finance/051315/will-vs-trust-difference-between-two.asp

The post What Are the Benefits and Drawbacks of a Living Trust? appeared first on Albers and Associates.