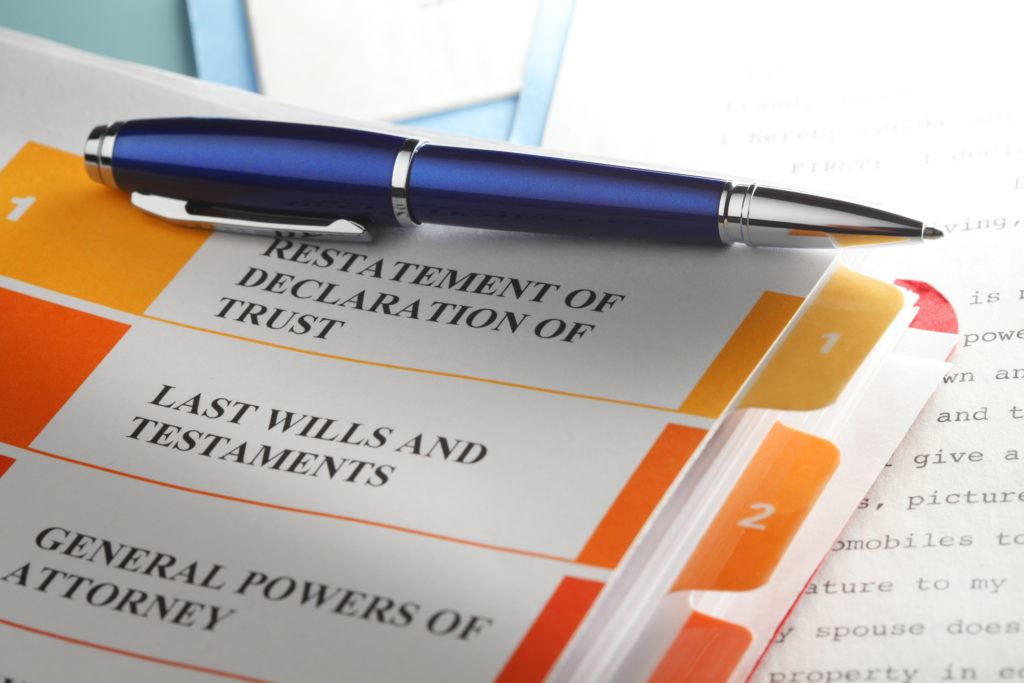 Estate planning is a necessary process that everyone should go through to ensure that their assets are distributed according to their wishes in the event of their death. However, due to Covid-19 and other unprecedented circumstances, many people now choose to do their own estate planning instead of hiring a lawyer. While this may seem like a good idea at first, a number of problems can arise from taking the DIY approach to estate planning.
If you are planning to do estate planning, here are some of the common problems that you may face:
You May Not Be Aware of All the Laws
The first and most obvious problem with doing your own estate planning is that you may not be aware of all the laws surrounding wills and trusts. Doing so means you may not have a say in the distribution of your estate after your death. It is essential to consider that different states have different laws, so if you have assets in multiple states, you need to be aware of the laws in each state.
Additionally, if you are unfamiliar with estate planning, you may make mistakes that could invalidate your documents. For example, it could be considered invalid if you forget to have your witnesses sign your will.
You May Not Know the Correct or Updated Laws
Another problem with taking the DIY approach is the accuracy of information. The information you find on Google may be inaccurate or outdated. While online form documents may be free, they are not always accurate as legalities change over time or vary from state to state. Additionally, the laws surrounding estate planning are constantly changing, so what was accurate a few years ago may not be accurate now.
Moreover, online questionnaires may not take into consideration your unique circumstances. Therefore, there is always a possibility that you may select the wrong answer to a question or that you may not understand the question, which will eventually lead you to fill out the form incorrectly.
Forgotten Assets
Undergoing probate process is a lengthy and complicated process. If you are unfamiliar with the process, you may not realize that some of your assets may not be considered. This could lead to your loved ones not receiving the assets that you intended for them to have. Not to mention your loved ones will go through the added stress of having to track down missing assets.
Most people don't realize that having trust is a better estate planning tool compared to having a will. This is because a will generally has to go through the probate process, which can be time-consuming and expensive. On the other hand, trusts can avoid probate altogether. And the information will likely be missed if you're taking the DIY approach, especially for those who don't have much knowledge about estate planning.
DIY Estate Planning May Not Consider Changing Life Circumstances
Planning how to distribute your assets is a difficult enough task, but you also need to consider that your life circumstances may change in the future. Unlike having a lawyer that can help you navigate through these changes, doing it yourself means that you will have to update your documents every time something changes in your life.
Changing life circumstances is when things like marriage, divorce, the birth of a child, or the death of a beneficiary occur. These are all major life events that can significantly impact your estate plan. If you don't update your documents to reflect these changes, it could lead to your assets being distributed in a way that is not in accordance with your wishes.
This will lead to more work and confusion for those who are supposed to inherit your assets.
Why You Need an Estate Planning Lawyer
Aside from making these mistakes, another big downside to your estate planning is that you will have no one to turn to when questions arise. This is because estate planning is a complex process with many different moving parts. It is not something you can read about online and then do on your own.

Your estate planning will be contoured to your needs and circumstances. A lawyer will be able to help you navigate through these different options and help you choose the best strategy for you.

So, if you want to avoid the mistakes mentioned and give your loved ones a smooth transition, it is best to hire a lawyer specializing in estate planning.

Our attorneys have years of experience handling estate planning. Ensure your affairs are in order by contacting us, or call our experts at (443) 665-8030. With offices in Baltimore, Columbia, Towson, Northern Virginia, Westminster, and Dundalk, we're here to help you with any questions you may have.

The post Common Problems With the DIY Approach to Estate Planning appeared first on Albers and Associates.