If you've been charged with driving while on a suspended license, you shouldn't wait to consult an attorney. Thanks to recently changed Maryland driving laws, your rights and case may be different than you've previously been told or might expect.
The conviction of a suspended license can often be the result of a DUI conviction and getting arrested while driving on this suspension will only further worsen your situation. Luckily, the recent changes under the Justice Reinvestment Act pertaining to the Transportation Article 16-303 of the Maryland code makes it easier for Carroll County DUI lawyers to help you navigate this tricky landscape.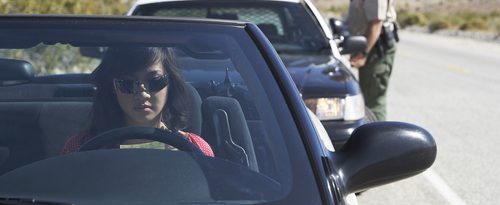 Understand the Code
Both before and after the October 1, 2017 change, Maryland drivers can be charged with driving on a suspended license under three subsections of the Transportation Article 16-303:
16-303(h) says that a person may not drive a motor vehicle while their license or privilege to drive has been suspended. It is used as somewhat of an administrative sanction, such as when a person fails to appear for a court date or fails to pay a fine. This can be used by the court even if your original charge was unrelated to driving.
16-303(c) doles out charges much more grace than those in the above section. This section covers any suspension that isn't a result of a court mandate, like in the previous section. This could be suspension for accumulating too many points, failure to attend a court-mandated driving program, failure to pay child support, or if you have an outstanding warrant, among other things.
16-303(i) applies in Maryland when someone is caught driving on a suspended license (of any kind) from another state.
Out With the Old
Prior to the change in Maryland's law, getting caught driving with a suspended license under any of the above codes could result in a penalty of jail time which could look rather severe:
Under 16-303(h), the maximum penalty if found guilty was up to 60 days in jail, a $500 fine, and three points on your driving record.
Under 16-303(c), the maximum penalty if found guilty was up to 12 months in jail, a $1,000 fine, and up to 12 points on your license.
Being found guilty under 16-303(i) comes with penalties laid out in one of the two previous sections, depending on the nature of your out-of-state suspension.
In With the New
Under Maryland's revised laws, the penalties under these codes are much lighter. A person convicted of their violation of the Transportation Article must now:
Pay a fine not to exceed $500
Appear in court
Not prepay the fine
Even though this significant change makes penalties much lighter and much more manageable, this does not mean your driving record is any less serious. If convicted, offenses can still carry three points on your license, the first level that the MVA will send you a warning letter.
Caught On a Suspended License? Call Ross W. Albers!
If you've been charged while driving on a suspended license, it is essential that you speak with an attorney who has experience in this area of law, such as a Carroll County DUI attorney. Given that many DUI cases result in suspensions, the experts at the Law Office of Ross W. Albers have experience working on these types of cases and can begin working on your case right away. We can help you navigate the aftermath of being arrested and the entire process of getting you back on the road and behind the wheel under the full extent of the law.

The post The Penalties for Driving on a Suspended License appeared first on Albers and Associates.