Getting a DUI Doesn't Have to Ruin Your Life
Being pulled over and charged with a DUI can certainly feel like the end of the world. Between the criminal charges and the potential loss of your license, to say that being charged with a DUI is stressful is a gross understatement. However, your DUI doesn't have to ruin your life. When you work with a trusted DUI lawyer, your future will brighten considerably.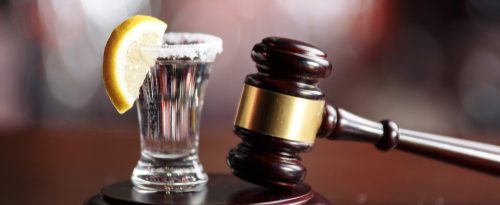 You Have Resources
The criminal justice system is complex to say the least and most people who didn't go to law school don't realize that they have a plethora of options beyond the obvious. This is to say that following your arrest, you don't have to plead guilty and go straight to jail without a license. You have resources and options to help mitigate your consequences. For example, if you make sure to file for an MVA hearing within ten days of your arrest, you may be able to avoid the suspension of your license.
Working with a Lawyer Will Make a Difference
The first time you get charged with a DUI, you have options that can help you maintain your quality of life. Along with going to the MVA hearing to keep your license, you can also attempt to get a probation before judgment, or PBJ. Your eligibility for the PBJ program is dependent on your criminal record. However, if you don't have a criminal record, then it may provide a welcome alternative to a DUI conviction.
When you hire a lawyer for your DUI case, this is the kind of option that they will bring to your attention. A qualified lawyer will be able to walk you through this and all of your other potential avenues while also discussing whether or not the option will be viable for your case.
You Can Recover from This
If you've recently been charged with a DUI, then you should talk to a lawyer as soon as you can. Approaching your case with the expertise of a lawyer will ensure that you enter the courtroom prepared and placing your best foot forward. If you have questions about how you should proceed, what your options are, or anything else regarding your DUI case, then it's time to contact Ross W. Albers.
Reach Out and Get the Help You Need
Whether this is your first DUI, your second, or your third, having a private lawyer who knows your case is going to have a huge impact. For a free consultation, contact us today so that we can go over the details of your case. We look forward to helping you.

The post Getting a DUI Doesn't Have to Ruin Your Life appeared first on Albers and Associates.