Getting caught in possession of a controlled substance comes with a hefty penalty, but if you are also suspected of circulating or selling said controlled substance, the penalties will inevitably become more serious. Today we're going to talk about the facts of drug dealing charges.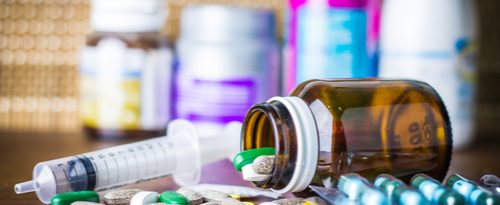 The Schedule of the Drug Makes a Difference
The penalties you will face for possession with intent to distribute are highly dependent on the kind of drug you are caught with. For example, if you are caught with marijuana in the state of Maryland, the fines and penalties will be much different than the ones associated with heroin or cocaine. Schedule 1 drugs like peyote, MDMA, or LSD will come with more serious consequences than something like ketamine, which is only a schedule 3. No matter what schedule of drugs you are caught with, if law enforcement also suspects that you had intent to distribute, then your charges will likely escalate.
How Can They Prove Intent to Distribute?
If you have drugs in your possession, then it's easy to see how someone would charge you with possession of a controlled substance. However, proving intent is where things can get confusing. How can an attorney prove that you meant to do something if they have no specific evidence proving that you did it? Well, law enforcement officers will look for the trappings of drug trafficking such as little baggies, a scale, or other items that might implicate a sale. If you have log books or other suspicious documents, these may also be used against you. However, unless you are part of a larger drug ring, it's unlikely that they will pursue the contacts in your phone unless they are labeled "Drug Contact" or "Ben the Benzo Guy."
What Are You Going to Do Now?
Get a lawyer on your side as soon as humanly possible so that you can start building your defense. In these kinds of cases, law enforcement can be particularly harsh, wanting to make an example of you in the ever-present "war on drugs". Before they throw the book at you, we'll make sure that your defense is thorough and detailed. If this is your first offense and you don't have other criminal charges, we may be able to pursue lighter sentences or probation. Don't leave drug charges to chance.
Work with a Criminal Defense Lawyer in Carroll County
No matter what kind of drugs you were caught with, The Law Office of Ross W. Albers can help you. We have extensive experience with all types of drug charges and criminal defense tactics that will protect your future and help you get your life back on track. Contact us today for more information and to set up a free consultation.

The post The Facts About Drug Dealing Charges appeared first on Albers and Associates.