The death of a loved one can be very traumatic. So when it comes time to handle their assets, you need to know how to proceed. If your loved one dies without a will, you may wonder what will happen to their estate.
Today we're going to walk you through what you need to know. Let's dive in.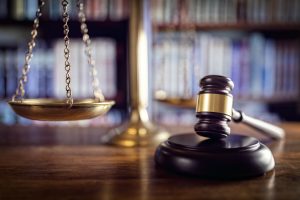 What is a Will?
A will is a legal document that clearly explains how a person's assets will be divided upon their death. These assets will include finances and properties, but the document will also include the appointment of a guardian in the event the deceased person has children who are minors.
Wills will also name an executor, provide information on how to handle pets, and lay out how taxes and debts will be handled postmortem.
A will must be signed not only by the person to whom it belongs, but two witnesses as well.
What Happens When You Die Without a Will?
The events that follow are determined by who will survive you. For example: if you are survived by a spouse and children that are minors, then ½ of the estate will be given to the spouse and ½ will go to the children. If the children are not minors, then the spouse will receive an additional $15,000 to their ½. The children will split the remainder.
In the event that there are no children and no living parents, the spouse will inherit everything. However, if there are living parents, the spouse will receive an additional $15,000 along with their ½ and the parents will split the remainder.
If the person dies without a spouse, their descendants will inherit everything. In the event the person has no spouse, living parents, or descendants, then the estate will go to the siblings of the deceased.
In the event that the deceased is survived by no living family members, then the estate is passed to the State of Maryland.
How Can You Make a Will?
If you're looking to obtain a will for yourself, then you'll need the help of a lawyer. Estate planning in Maryland can be a confusing process, but we can help you think through each and every step.

We offer free estate planning consultations to help get you started with your will and we'll make sure your goals are met.

We can also help you with living wills, power of attorney, trusts, and much more. Just give us a call at (443) 665-8030 and we can walk you through what you need to do next.

The post What Happens if Someone Dies Without a Will? appeared first on Albers and Associates.