After a DUI arrest in Howard County, you will receive a summons directing you to appear for a preliminary inquiry?  So, what is a preliminary inquiry?  Do you need an attorney?  Do you even have to appear?
For many people, attending a preliminary inquiry in Howard County after a DUI arrest is another embarrassing inconvenience in an already stressful situation.
The best way thing to do is hire an attorney before the deadline and have your attorney enter their appearance in your case.  Then, the preliminary inquiry will be canceled and you will not have to appear.
What is a preliminary inquiry?
A preliminary inquiry is a pretrial proceeding conducted by a judicial officer when you have been charged with a jailable, or must appear, offense by citation or summons.  The proceeding is informal and usually does not occur in a courtroom, but at the district court commissioner's office in Howard County.
What happens at a preliminary inquiry?
You will be advised of your rights, the charges against you, and the penalties.  You will also be advised to seek legal representation.
This is important because if you appear in court without an attorney and ask for a postponement, it may be denied.  The court does not appreciate people who show up without an attorney and ask for a postponement.  Why?  Because you had plenty of time to hire a lawyer after you were advised at the preliminary inquiry.
When do I have to appear for a preliminary inquiry?
You should appear for the preliminary inquiry at the date and time designated, or within five (5) business days of receipt if a time is not given.
However, the hearing will be cancelled if an attorney enters an appearance to represent you.  So, hire a DUI lawyer before the deadline in order to have the hearing cancelled.  This saves you time and a trip to the commissioner's office.
Schedule a free Maryland DUI consultation today!
The Law Office of Ross W. Albers is a member of the National College for DUI Defense.  Maryland DWI Lawyer Ross W. Albers was selected by Super Lawyers as a Rising Star in Criminal Defense: DUI.
Contact the Law Office of Ross W. Albers today to schedule a free consultation. Evening and weekend appointments are available.
Checkout our Maryland DUI Attorney reviews, blogs and videos!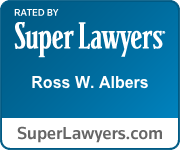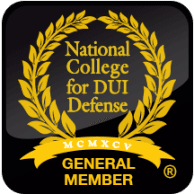 The post What is a Preliminary Inquiry? appeared first on Albers and Associates.