Recently, we were interviewed by the Carroll County Times regarding what happens after a DUI arrest in Maryland.  We explained that after a DUI arrest people have three things they need to take care of immediately:
Preliminary inquiry
MVA hearing
Alcohol education program
Today, lets focus on what you can do to help your Howard County DUI case before trial.
Alcohol assessment and treat program
Our office recommends that every client, regardless of guilt or innocence, complete an alcohol assessment and treatment before going to court.  While you need to be prepared to take your case trial if necessary, you also must walk into court with the protection of having done an assessment and treatment program.
If you don't complete an assessment and treatment and are found guilty either after a trial or a plea agreement, then the judge is going to order that you complete an alcohol program as part of your probation.
Sometimes, the court will grant a client unsupervised probation if they have already completed treatment and it's their first DUI arrest.
The depth of your alcohol treatment and education program will depend on a number of factors.  First, are you a first time offender, or do you have a history of DUI arrests?  Most first time offenders complete a 12 hour course.  Subsequent offenders will need a more comprehensive treatment program, perhaps even an in-patient program.
Second, how serious is your DUI case?  Was there a car accident?  How high was your BAC?  First time offenders with a serious DUI case should complete a more intense alcohol education program.
In addition to a treatment program, if you are subsequent offender you should also considering attending AA meetings and getting a sponsor.  Every bit of treatment helps mitigate your case.
So, how can you help your DUI case before trial?  Work with your attorney to find an appropriate alcohol treatment program, and prepare your defense should your case go to trial.
Schedule a free Maryland DUI consultation today!
The Law Office of Ross W. Albers is a member of the National College for DUI Defense.  Maryland DWI Lawyer Ross W. Albers was selected by Super Lawyers as a Rising Star in Criminal Defense: DUI.
Contact the Law Office of Ross W. Albers today to schedule a free consultation. Evening and weekend appointments are available.
Checkout our Maryland DUI Attorney reviews, blogs and videos!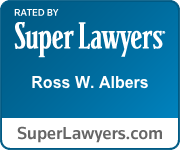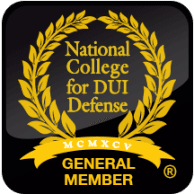 The post What can I do to help my DUI case before the trial? appeared first on Albers and Associates.