Being charged with a DUI can be frightening – it has the potential to change many aspects of your life significantly. You may be worried that it will impact your finances, your ability to drive, and therefore your employment status. If you've been charged with a DUI, there are many uncertainties, but it is important to understand what the possible outcomes of the charge may be. Not every state, or even county, handles DUIs the same. Let's look at how DUIs are handed in Howard County, Maryland and some of the variables that impact sentencing.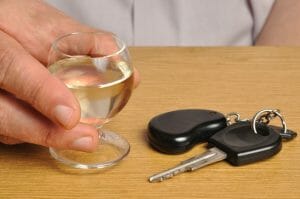 First Time Offender or Repeat Offender?
One of the biggest factors taken into consideration when a judge is sentencing for a DUI is whether or not it is a first offense or a repeat offense. In Howard County, first time offenders can be fined up to a maximum of $1,000. In addition, the MVA can add up to twelve points to the offender's license, and suspend or revoke it should they choose to. In addition to a fine and possibly losing their license, people charged with a DUI can also face up to a maximum of one year in jail. If the DUI is a second or third offense, the jail time can be increased to two or even three years.
Harshness of Sentencing
If you have been pulled over while under the influence in Howard County, it can be nerve wracking. Howard County police are thorough, and while your case will go to court and isn't likely to be thrown out, your chances of getting the maximum penalties are slim. Howard County has a reputation of being fair and reasonable when it comes to dealing with first time offenders. Especially, if your case does not involve an accident and high BAC. Additionally, first time offenders that complete an alcohol education course significantly help the outcome of their case.
What Should you Do?
If you've been charged with a DUI in Howard County, it's essential you speak with a lawyer as quickly as possible to discuss your case. Working with a lawyer experienced in DUIs will help you get through sentencing with as little worry and penalty as possible. In addition, working with a lawyer who is familiar with the area in which your DUI occurred is invaluable. They know the judges you will be facing, the ins and outs of the law in that state or county, and can help you create the best case possible.

At the Law Office of Ross Albers we are familiar with the culture and law of Howard, Carroll, and the surrounding counties in Maryland. Our legal team can help you navigate a DUI charge and help put your mind at ease about what you may be facing. If you have been involved in a DUI, whether it is your first offense, second, or third, our team would love to speak with you today to discuss your case. Being charged with a DUI is stressful and frightening, but working with an experienced lawyer can help put your mind at ease and help you achieve the best outcome possible for your case.

The post How DUI's are Handled in Howard County, Maryland appeared first on Albers and Associates.