Montgomery County State's Attorney John McCarthy told The Washington Post that his prosecutors will advocate for the use of ignition interlock devices for first time Silver Spring and Rockville DUI offenders, even when they agree to accept a probation before judgment and serve probation.  This is contrary to Noah's Law, passed by Maryland's General Assembly, that requires the use of ignition interlock devices after a DUI conviction.
First time DUI offenders aren't covered by Noah's Law because they typically receive a probation before judgment, which is not a conviction requiring the interlock.  In order to make up for this exception, Montgomery County prosecutors are asking judges to order the interlock as a condition of probation.  From time-to-time, my office also sees this done by prosecutors in the Baltimore City State's Attorney's Office.
In Carroll County and Howard County, prosecutors are following Noah's Law and not asking for the interlock for first time DUI offenders.  Often times, however, first time DUI offenders already have the interlock on their vehicles because they decided to opt into the program rather than have their licenses suspended.  Remember, if your breathalyzer results are above a 0.15, or your refuse the test, then you likely are going to opt into the interlock because you don't want to take a 180 to 270 day suspension.
One way to stop prosecutors from asking for the interlock for a first time DUI offender is to demand a trial.  Often times, prosecutors will back down if they are forced to go to trial on a case where the defendant is willing to plead guilty without the interlock.
Schedule a free Maryland DUI consultation today!
Concerned about the ignition interlock device in Howard County?  Contact the Law Office of Ross W. Albers today to discuss the possible outcomes of your DUI arrest.
Maryland DUI Attorney Ross W. Albers offers a free consultation to explain and review your Maryland DUI arrest. During your free consultation, the Law Office of Ross W. Albers will review the facts, charges, MVA consequences and possible criminal penalties of your Maryland DUI case.
The Law Office of Ross W. Albers is a member of the National College for DUI Defense.  Maryland DWI Lawyer Ross W. Albers was selected by Super Lawyers as a Rising Star in Criminal Defense: DUI.
Contact the Law Office of Ross W. Albers today to schedule a free consultation. Evening and weekend appointments are available.
Checkout our Maryland DUI Attorney reviews, blogs and videos!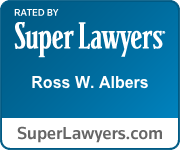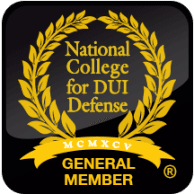 The post Prosecutors Asking for Interlock for First Time DUI Offenders appeared first on Albers and Associates.