Students in Carroll County and Howard County head back to school this week. According to data provided by the National Safe Routes to School Program, most school children involved in car accidents are hit near their schools.
These accidents occur while children are either being dropped off or picked up from school. As a driver who may frequent these locations, it is in your best interest to know exactly how to prepare for the increase in traffic and activity on the road.
Back to School Driving Safety Tips
The most important tip for drivers during the school season is to know all the risk factors involved and how to deal with them.
In particular, drivers must know the places and situations where school children are most likely to be hit and how to handle and avoid these potentially dangerous situations.  At a minimum, drivers should do the following:
Do not drop your children or pick them up across the street from their school.
Do not reduce visibility by double parking.
Always obey stop signs put up by crossing guards or school patrol officers
Never passing a vehicle that has stopped for pedestrians
Never block any crosswalk forcing other motorists to drive around
Never overtake a school bus if it has stopped to unload or load children
Following these tips will help Carroll County and Howard County students have a safe school year.
Schedule a Free Car Accident Lawyer Consultation
If you have a child who has suffered an injury due to the negligence of another driver, our team is ready to help.
If you or a family member has been injured because of someone else's careless or negligent acts, then call the Law Office of Ross W. Albers to schedule a free Maryland Car Accident lawyer consultation.  Maryland Auto Accident Attorney Ross W. Albers is a former Maryland insurance adjuster that knows what you're up against.
The Law Office of Ross W. Albers offers contingency fee arrangements: No Recovery. No Fee. No Expense.
If your car collision injury prevents you from coming to our office in Westminster, Maryland, then we will come to you!  Evening and weekend appointments are available, too.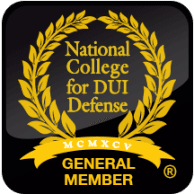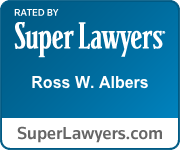 The post National Safe Routes to School Program appeared first on Albers and Associates.