PROFESSIONAL. RESPONSIVE. RESULTS. Emily Koliago maryland's top legal team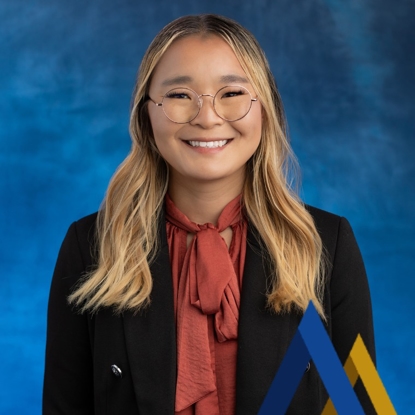 Emily Koliago Legal Secretary
Bio
Emily Koliago is a reliable legal secretary of Albers & Associates in Maryland. She works with our support staff and attorneys to keep casework moving and to handle any tasks as they arise. Her air of professionalism and compassion makes her a great choice for any client interactions, too.
Emily earned her bachelor's degree from Indiana University with a Major in International Law and Institutions and a Minor in East Asian Languages and Culture. She is proficient in Chinese Mandarin and participated in a multiyear Language Buddy Program at Indiana University, which allows her to more efficiently help clients who use Chinese Mandarin as their first language. She gained further international and multicultural insight by participating in the Business, Economics and International Relations Program and the International Campaign to Abolish Nuclear Weapons, both in Vienna, Austria.
Before joining Albers & Associates, Emily worked for a prominent family law firm in Maryland as an office assistant and then as a legal assistant. She brings her experiences from that role to the work she completes for our firm today.
Enjoying a chance to stay active, Emily was a member of several athletic clubs throughout her higher education, including the Indiana University Sailing Club, Indiana University Fencing Club, and the Lake Monroe Sailing Association.
In her free time, Emily absolutely loves sailing. After work and on weekends, you'll often find her out on her keelboat, enjoying the calming waters. History is another one of Emily's passions, and Maryland has countless historical sites that she adores visiting. Emily is an avid saber fencer. Twice a week, you'll catch her practicing, and every now and then, she'll join fun tournaments to keep the excitement alive.