Can a Minor Be Tried as an Adult?
When anyone under the age of 18 commits a crime, they will typically be given a trial in juvenile court. The consequences and penalties for juvenile crime are less severe than that of an adult, and are commonly assessed as minor fines and short jail sentences. But we've all heard a few news stories where a minor committed a crime yet was tried as an adult in court.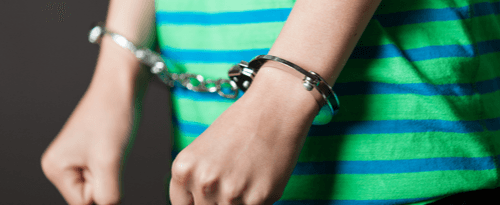 Here's what you need to know about when and why this occurs.
Is There an Age Limit for Juveniles to be Tried as Adults?
Not just any minor can be tried as an adult. The lowest age at which a minor can legally be tried as an adult differs per state across the country, but the general minimum age that a juvenile crime can be punished by way of adult criminal penalties is 13.
In What Scenarios Do Minors Qualify for Adult Criminal Trials?
Most juvenile criminals who are under 18 years of age are penalized by the juvenile justice system. If they serve jail time, they do so at a correctional detention facility where the population consists of other minors. However, if the crime or offender meets any of these criteria, they are likely to be tried as an adult:
The minor is a repeat offender of the same or similar crimes.
It is clear that the juvenile understood the serious nature of the crime and was aware of its implications.
The crime itself is of such a severe and damaging nature that it warrants harsher (adult) penalties.
The minor has been previously charged as an adult for a different crime.
What Are The Advantages and Disadvantages of Being Tried as an Adult?
If you are a minor and have committed a crime, your attorney will fight for your case to remain in juvenile court. There are obvious disadvantages of being tried as an adult when you are under 18 years of age, including more severe sentencing, the possibility of a life sentence, the unlikelihood of rehabilitative and other minor penalties, and a higher difficulty in expunging or sealing your adult criminal record. In some cases, however, being tried as an adult can prove advantageous, as you'll have the right to a jury trial. Jurors tend to be more sympathetic to minors due to their young age which can lead to lighter sentencing in adult court.
In Need of a Reliable Criminal Defense Lawyer in MD?
No matter how drastic or minor the charges are against you, hiring an experienced attorney to defend your criminal case is a smart decision to make. At Albers & Associates, we're dedicated to guiding our clients through their trial and doing everything in our power to avoid harsh penalties and sentencing for them. Contact criminal defense attorney Ross Albers today to request your free consultation.

The post Can a Minor Be Tried as an Adult? appeared first on Albers and Associates.