Pedestrian Safety Tips to Avoid Accidents
Pedestrian car accidents can be scary for everyone involved and can easily lead to lots of finger pointing and a no-fun round of the blame game. A pedestrian car accident attorney in Maryland is essential in this situation and will help you win all while giving you peace of mind as you recover from your injuries.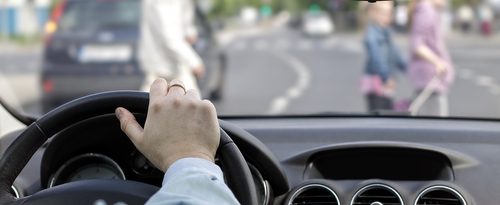 Be Visible
Visibility is ever so important when walking. Cars can weigh more than two tons and will easily push each other around on impact, let another someone walking next to the road. The number one thing that you can do to keep yourself safe as a pedestrian is to make yourself visible to those on the road. Wearing light and bright colored clothing can keep you reflective at night and a standout to passing cars during the day. If you're not in a position to dress to walk, coats with reflectors can always take care of this job. Staying in well-lit areas while near traffic can also greatly increase your visibility.
Avoid Distractions
Everyone gets distracted and pedestrians are no different, but taking a few precautionary steps to avoid distractions while walking can save lives. Whether it's putting away your smartphone—especially while crossing the road—or not wearing headphones, small adjustments to how you might currently walk will go far. Smartphones seem so incidental while walking but can actually take your eyes off busy roads and swerving cars, putting you at a higher risk. Similarly, headphones block you from hearing what's going on, like a car screeching to a halt right at the back of your knees or a fellow pedestrian shouting at you to get out of the way. Your safety will thank you for forgoing these simple distractions.
Back to Basics
As tempting as it may be to run across the street because the light up ahead is changing, you're likely breaking a law while also putting yourself in danger. Knowing the rules that both you and vehicles have to follow will help keep everyone safe. Crossing at crosswalks, making eye contact with drivers, staying on sidewalks where possible, watching for turning vehicles, and assuming that no one will stop for you are all practices that will ensure your safety as a pedestrian.
Take a Walk with Ross W. Albers
Should you get hit by a car while walking, you'll need a pedestrian car accident attorney in Maryland. Albers & Associates can help take care of your case with years of trusted experience and convenient locations in Westminster, Columbia, Frederick, and Essex, Maryland.

The post Pedestrian Safety Tips to Avoid Accidents appeared first on Albers and Associates.