3 Things To Do Before Filing an Insurance Claim
The last time getting hurt was probably in middle school when you got an injury that was big enough to keep you home from school but not serious enough where you were hurt too bad. Just like you, personal injury has come a long way since middle school.
Personal injuries no longer have the chance of being convenient. Rather, they can now range from being an annoying hindrance to downright frustrating and debilitating, especially when an insurance company is involved. The closer you follow these three things the better of a claim you'll be able to file for your personal injury.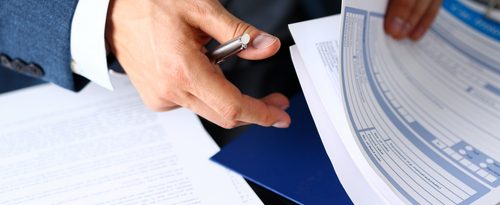 1. Document, Document, Document
Poor documentation is one of the top mistakes people make when an incident happens, which makes sense with all that's going on in the heat of the moment. It's crucial to the insurance claim process that you take the time to photograph everything and anything related to your claim. If it can't be photographed, then do everything you can do document the entire incident in one way or another. These photographs will ultimately help prove your case to the insurer with which you're filing.
2. See a Doctor
Getting injured to the point that you'll be filing a claim with an insurance company should mean that you've been injured to the point that you'll need to seek medical attention. Hopefully you've done this without persuasion, but if not, schedule that appointment today. Not only do you need to look out for your own personal health, but insurance companies are less likely to accept your claim, let alone entertain it, if there's no evidence that you've involved a medical professional.
3. Call a Lawyer
One you've seen a doctor and the incident is documented, it's time to call a lawyer to help you get what you deserve from your insurance claim. A good personal injury lawyer will know the challenges their clients are facing and will help them move forward. Personal injury cases in Maryland involve a lengthy process, but a good personal injury lawyer in Westminster will get you through it from start to finish.
Ross W. Albers Is Here To Help
Albers & Associates are conveniently located so that you can get the best personal injury lawyer in Westminster. The only thing better than that is that Ross W. Albers used to work as an insurance adjuster, which means that he knows how to get you what you're owed when you file your insurance claim. Contact Albers & Associates today to get started on your personal injury claim.

The post 3 Things To Do Before Filing an Insurance Claim appeared first on Albers and Associates.