4 Common Misconceptions About Hiring a Personal Injury Lawyer
It's never a good idea to try and deal with the aftermath of an accident on your own. Hiring a personal injury lawyer can be beneficial to you in many ways. If you were not at fault in the accident, a lawyer can help you get the money you need to cover your medical costs incurred by injuries you received. If the damage is severe, they can assist you in pursuing a personal injury lawsuit.
Let's look at some common misconceptions about hiring a personal injury lawyer to get a better understanding of why it's smart to hire one after you've been involved in an accident.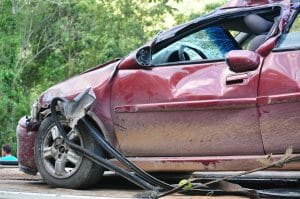 Misconception #1 – It's Unethical to Fight for More Money
When you are injured in an accident due to the negligence of someone else, you are rightfully owed compensation for the medical treatment involved with those injuries. If the injuries are severe or have you missing work, you are rightfully owed compensation for the time that you are physically unable to be working. This is not a greedy or "wrong" practice – it's perfectly ethical and justified!
Misconception #2 – I Don't Need a Lawyer Because I Have Insurance
Your insurance company will provide an initial offer to cover your medical expenses, but it's common for this amount to end up being less than what you owe for medical treatment. This leaves you paying money out-of-pocket for an injury you were not at fault for. A personal injury lawyer can help negotiate fairer compensation with your insurance company.
Misconception #3 – My Case Must Be Settled Before I Receive Medical Treatment
Medical treatment should be pursued soon after the accident occurs, especially if your injuries are severe. If you are going to file a personal injury claim, you first need to obtain medical records and bills to make your case. This allows you to more efficiently get the compensation you need from your accident.
Misconception #4 – My Estate or Family Lawyer Can Handle My Personal Injury Case
Lawyers are like doctors in that they commonly have a specific area of practice and expertise. You wouldn't ask your primary care physician to perform a kidney transplant. So while your family lawyer is most likely a very capable lawyer, and will be able to advise you at a high level, they won't have the experience in these matters like a dedicated personal injury lawyer would.

Looking for a reliable personal injury lawyer in Maryland? The professional team at Albers & Associates takes a personal interest in each client and goes above and beyond to make sure their clients get the fair treatment they deserve. Contact us today to request a free consultation.

The post 4 Common Misconceptions About Hiring a Personal Injury Lawyer appeared first on Albers and Associates.