In Maryland, the legal drinking age is 21.  The main difference for underage DUI drivers is that they face additional MVA penalties for violating a license restriction.
Maryland Underage DUI MVA Penalties
While one drink or less is unlikely to impair a driver, when it comes to underage drivers Maryland has zero tolerance.
According to Maryland law, an alcohol restriction is mandatory for the driver's licenses of all drivers under the age of 21. This means that no person under the age of 21 is legally allowed to drink any amount of alcohol before operating a motor vehicle.
Maryland DUI MVA penalties are steeper for underage drivers.  As a zero tolerance state, anyone under the age of 21 with a BAC of .02 and above may be cited for drunk driving as well as driving in violation of a license restriction.
The license restriction is being under 21 and driving with alcohol in your system.  Underage DUI drivers face a one year suspension of their license for violating the license restriction.  The only modification allowed is a six month interlock restriction.
This penalty is in addition to the MVA penalties for blowing a .08 or higher , or refusing the breathalyzer test. Therefore, underage DUI drivers actually face two different MVA penalties.
Finally, the underage DUI driver will be subject to DUI criminal penalties, too.  If the underage DUI driver is at least 18 years old but younger than 21, then their DUI case will be handled in adult court.  If the underage DUI driver is under the age of 18, then their DUI case will be handled in juvenile court.
Schedule a free Maryland DUI Lawyer consultation
An underage DUI arrest can be stressful for both the driver and their parents.
Maryland DUI Attorney Ross W. Albers offers a free consultation to explain and review your Maryland DUI arrest. During your free consultation, the Law Office of Ross W. Albers will review the facts, charges, MVA consequences and possible criminal penalties of your Maryland DUI case.
The Law Office of Ross W. Albers is a member of the National College for DUI Defense.  Maryland DWI Lawyer Ross W. Albers was selected by Super Lawyers as a Rising Star in Criminal Defense: DUI.
Contact the Law Office of Ross W. Albers today to schedule a free consultation. Evening and weekend appointments are available.
Checkout our Maryland DUI Attorney reviews, blogs and videos!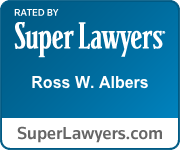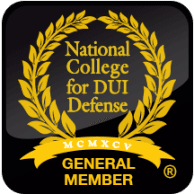 The post What are the penalties for an underage DUI arrest in Maryland? appeared first on Albers and Associates.