College is a place of learning, development, and experimentation.  It is also the first time many young people are living on their own without the supervision of their parents.  So, boundaries are tested and limits are pushed.  Unfortunately, many lessons in college are learned the hard way.  Sometimes these lessons lead to arrest for criminal and illegal activity.
Most Common Arrests for College Students in Maryland
Before you child heads off to college, consider having a discussion with them about the potential pitfalls that may college students stumbled into while on campus.  Here are several ways that college students can get themselves arrested.
Drinking
Drinking in college is very common and can become a problem for many students.  Especially, if you are underage.  If you're an underage student, then you may be charged with minor in possession if you're caught at a party or in your dorm room drinking.
Using a fake ID
For some college students, the solution for not being old enough to legally drink is to get a fake ID. But using a fake ID can result in criminal charges, too.
Drinking and driving
While many campuses are within walking distance from bars and parties, college students are still susceptible to drinking and driving.  While many of these common college crimes may seem minor, drunk driving is by far one of the most serious crimes a college student can be arrested for.
Hazing
Many college students get caught up in the tradition of hazing.  Many states now have laws making hazing illegal.
Pulling pranks
Pranks that lead to property damage are not funny, they're criminal in nature.  Coupled with being under the influence of alcohol, juvenile pranks can quickly turn serious and even deadly.
Marijuana
While Maryland has decriminalized small amounts of marijuana, it is still a crime to possession and sell marijuana.  The difference between a civil citation and a criminal arrest for marijuana possession is small.
Theft
Most college students are good people seeking to get a great education.  However, there are a few that have criminal tendencies that lead them to steal from others.
Revenge porn
With the proliferation of mobile devices and social media, heart break to can lead to revenge. But revenge porn can lead not only to civil lawsuits, but also criminal charges in some states.
Schedule a Free Criminal Defense Consultation Today!
For college students and their parents, a criminal arrest is a scary and uncertain situation.  You need an experienced criminal defense attorney that can help lessen the long-term impact of a bad decision and lapse in judgment.
The Law Office of Ross W. Albers is a member of the National College for DUI Defense.  Maryland DWI Lawyer Ross W. Albers was selected by Super Lawyers as a Rising Star in Criminal Defense: DUI.
Contact the Law Office of Ross W. Albers today to schedule a free consultation. Evening and weekend appointments are available.
Checkout our Maryland DUI Attorney reviews, blogs and videos!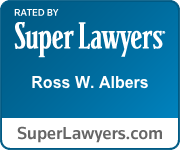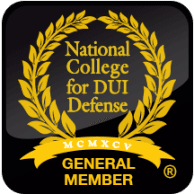 The post Common Ways College Students Get Arrested appeared first on Albers and Associates.