As you drive down the road, there are many things that you need to keep in mind and many laws you must follow. One of those laws is the "move over" law. This law has been put into place to protect service vehicles from being clipped by cars and has since been expanded. Let's take a look at Maryland's move over laws, what they mean for you, and why police are cracking down on them.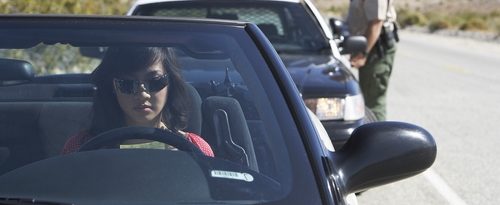 What are Maryland's Move Over Laws?
If you see a firetruck, police car, or ambulance pulled over on the side of the road, how should you proceed? Maryland has laws in place that say you need to give them some room to ensure their safety as you're driving by as long as the other lane is free and you can do so safely. If the other lane is not safe for you to use to give the service vehicle some room, then you are advised to slow down to ensure the safety of the personnel. The law has since expanded to include transportation vehicles, water and recycling trucks, service vehicles, and utility vehicles.
If you fail to adhere to this law while you drive, then you can be fined and given points on your license. Not to mention the fact that failure to follow this law could result in serious bodily harm to the people trying to work; it could even result in death.
Why Are the Police Cracking Down and What Does it Mean?
Drivers seem to not know that these laws exist and if they do, they often disregard them. As we've mentioned, the drivers who do not follow these laws are putting a lot of service men and women at risk. For every police officer that gets clipped by a vehicle, there is an even greater need to take these laws seriously. EMTs and other important personnel shouldn't have to worry about being hit by vehicles while they're doing their jobs and so, until people start adhering to the law, the police are going to put more emphasis on keeping their people safe.
Facing Tickets and Fines? We Can Help.
If you've gotten a ticket or you got pulled over for any other reason, call on the expertise of Ross W. Albers to help you. We can work with you to protect your future from one mistake. Whether you're facing criminal charges, a simple traffic ticket, or anything in between, we're your legal resource.

The post Maryland's Move Mover Laws Are Being Enforced appeared first on Albers and Associates.