With winter comes snow and rain that melts and freezes with consistently low temperatures. Because of this, it's important to always be on the lookout for icy conditions. Otherwise, your morning walk to the coffee shop or daily stroll into work can lead to a serious personal injury.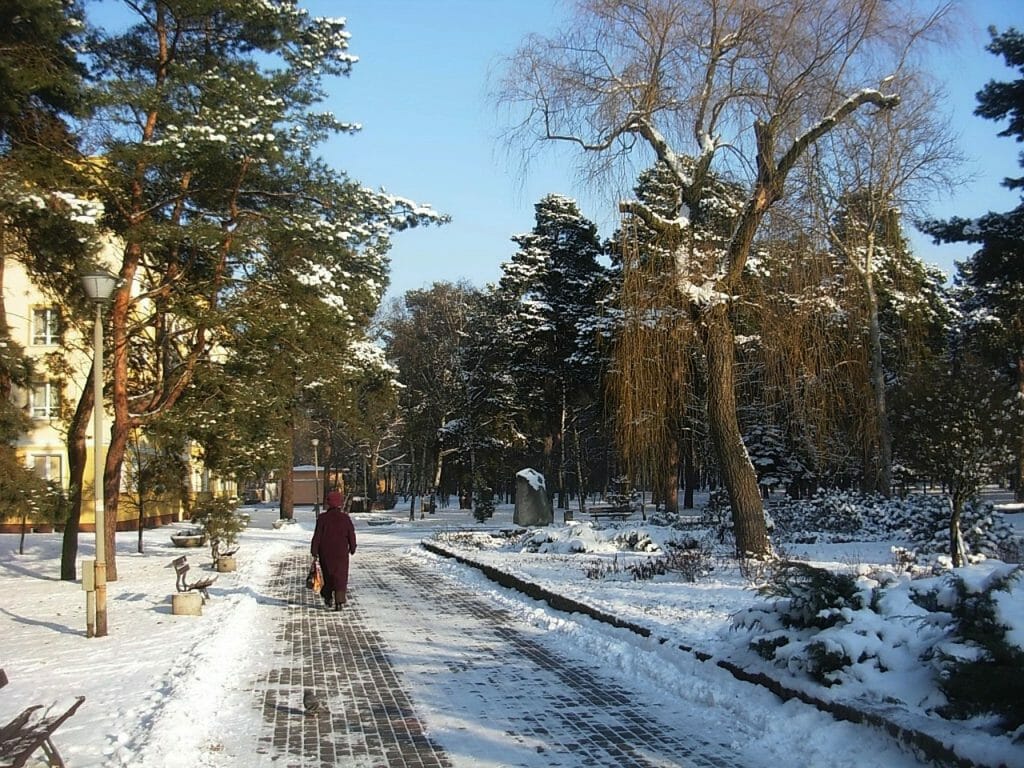 How to Avoid a Slip-and-Fall Injury
Don't rush or take shortcuts where ice is present or snow removal is incomplete.
Wear proper footwear in icy conditions. Shoes with rubber soles give better traction on snow and ice than high-heeled and leather-soled shoes.
Walk slowly, taking small steps to keep your center of balance beneath you.
Don't carry anything heavy through snowy or icy areas.
Keep your hands free and out of your pockets so you will be able to more easily catch yourself if you do begin to fall.
How Businesses Can Prevent Slip-and-Fall Injuries
Salt walkways and other surfaces that are prone to icy conditions.
Shovel snow as soon as possible once it stops falling.
Install handrails on walkways or stairways.
Post signs warning customers and passersby of the presence of ice and slippery surfaces.
Make sure the exterior of your business is well lit.
Put non-skid rugs on slippery surfaces.
Accidents can happen even if you're being cautious, and knowing what to do if you are injured due to a slip on a icy surface is important to anyone who travels anywhere by foot during the winter months.
When you slip and fall on an icy surface:
Step #1 – Don't move if you feel your injury may be severe, as moving could cause your injury to worsen.
Step #2 – Seek medical attention or get the attention of someone nearby and have them call an ambulance.
Step #3 – Get names and information from witnesses who saw the fall occur.
Step #4 – Report the incident and icy condition to the business owner or property manager where you fell.
Step #5 – Take photographs, as icy conditions can dissipate quickly if temperatures rise even slightly.
Step #6 – Contact a lawyer to discuss your legal rights and to determine if you are eligible for compensation for medical bills, time off of work, etc.
A Maryland slip-and-fall injury lawyer like Ross Albers can assist you in understanding who is at fault when you're injured due to icy conditions. We are dedicated to helping you through the legal process and getting you the compensation you deserve. Contact us today to set up your free consultation or for more information on how we can help you with your personal injury claim.

The post Icy Sidewalk Slip and Fall appeared first on Albers and Associates.