I think the most important question to ask during a free DUI consultation is: What are your biggest fears?
As we've previously written, most people are worried about losing their license, their job and going to jail.  Within each of these fears, are other issues that need to be addressed.
The police took my license and now I have no ID
Recently, a client sought our legal services after a DUI arrest on a Friday night in Westminster, Maryland.  The client immediately called our office on Saturday and that weekend we were able to schedule a free consultation.
As always, we asked the client: What are your biggest fears?  This client's number one fear was losing their job.
The client's job requires that official photo identification is shown at different locations.  Unfortunately, since the client's BAC was over the legal limit, the police confiscated their license and gave the client a temporary license.  The temporary license is just a piece of paper with no photograph.  This is a big problem if your job requires that you have a photo identification.
The client was very worried about keeping their job.
Fortunately, when your license is confiscated after a DUI arrest you can go to the MVA and get an identification card.  While it's not a license, it is an official photo ID.
This is exactly what we counseled our client to do.
That Monday, the client had a photo ID and their job was no longer in jeopardy because of this issue.
Schedule a free Howard County DUI consultation today!
The Law Office of Ross W. Albers is a member of the National College for DUI Defense.  Howard County DWI Lawyer Ross W. Albers was selected by Super Lawyers as a Rising Star in Criminal Defense: DUI.
Contact the Law Office of Ross W. Albers today to schedule a free consultation. Evening and weekend appointments are available.
Check out our Maryland DUI Attorney reviews, blogs, and videos!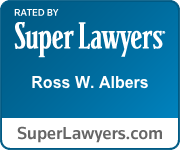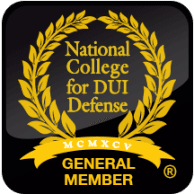 The post MVA ID Card After DUI Arrest appeared first on Albers and Associates.