A commercial driver's license is very important.  For many drivers, their employment depends on having their CDL.
Many clients that come to us after a DUI arrest are worried about their employment status.  For commercial drivers, this is their number one fear: losing their CDL and their job.
So, how do you save your commercial driver's license after a DUI arrest?
Protecting your CDL after a DUI arrest
Recently, our office represented a client for a DUI arrest in Baltimore City.  The client had a CDL and was worried about losing their job.
During our free consultation, we laid out a game plan to help the client protect their commercial driver's license.  First, the client needed to request a MVA hearing.  At the MVA hearing, we could challenge the action the MVA was going to take on their license.  If we lost, then we would downgrade to a Class C license and ask for a work restriction.  This way the client would still have license and could easily reapply for their CDL.
Next, we explained that the client could not plead guilty or be found guilty of a DUI, only a DWI.  If you have a CDL and are found guilty, then you automatically lose your CDL for one year.  So, we either needed to convince the prosecutor to let us admit to the DWI, or we would have to go to trial.
Three court appearances and three different prosecutors later, we were able to reach an agreement where the client would admit to the DWI and save their CDL.
A DUI arrest involving a CDL is different than a rather Class C driver's license.  You need to make sure you attorney knows the dos and don'ts of handling your CDL DUI case.
Schedule a free Howard County DUI consultation today!
The Law Office of Ross W. Albers is a member of the National College for DUI Defense.  Howard County DWI Lawyer Ross W. Albers was selected by Super Lawyers as a Rising Star in Criminal Defense: DUI.
Contact the Law Office of Ross W. Albers today to schedule a free consultation. Evening and weekend appointments are available.
Check out our Maryland DUI Attorney reviews, blogs, and videos!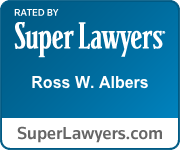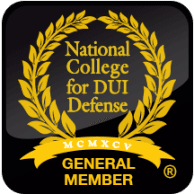 The post How to save your CDL after a Baltimore DUI arrest? appeared first on Albers and Associates.