Recently, our office received a policy limits settlement offer in a Baltimore County car accident case.  A policy limits offer means that the insurance company is offering you the maximum amount of money that their policy will pay.  Unfortunately in our case, the at-fault driver's policy limits are not enough to compensate our client for their injuries, pain, suffering and inconvenience.
However, our client's underinsured motorist insurance policy is greater than the at-fault driver's policy.  Therefore, our client can seek compensation from their own insurance company to make up for the at-fault driver's minimal insurance.
Great!  Lets accept the policy limits and move onto the underinsured insurance policy.  Not so fast!
Uninsured Motorist Coverage Settlement Procedures

So, how do you go about complying with the law to make sure you can accept the at-faulty driver's policy limits offer and still pursue an underinsured motorist claim against your insurance company?
In Maryland, before you can accept a policy limits offer from the at-fault driver you must first put your underinsured carrier on notice by certified mail.  If you don't, then you could be precluded from pursuing a claim under your policy.
Within 60 days after receiving notice, your underinsured carrier must either send written consent to accept the policy limits offer, or written refusal.
Within 30 days after a refusal, your uninsured motorist insurer must pay the at-fault driver's policy limits settlement offer.  If they don't pay within the time limits, then you can accept the settlement offer.
A policy limits offer from the at-faul driver's insurance company is great, but it doesn't mean you can accept the money and move on to your insurance policy.  You must follow the procedure to protect your rights.
Remember:
Receive policy limits offer from at-fault driver's insurance company.
Send notice certified mail to your insurance company.
Wait 60 days to receive word from your insurance company to either accept the offer or receive payment from your insurance.
If your insurance is going to pay, then they have 30 days to pay the policy limits offer.
This is why it's important to work with an experienced Maryland personal injury attorney rather than try to handle the claim yourself.  You could make mistakes that might affect your ability to received fair and reasonable compensation.
Schedule a Free Car Accident Lawyer Consultation
If you or a family member has been injured because of someone else's careless or negligent acts, then call the Law Office of Ross W. Albers to schedule a free Carroll County Car Accident lawyer consultation.  Howard County Auto Accident Attorney Ross W. Albers is a former Maryland insurance adjuster that knows what you're up against.
The Law Office of Ross W. Albers offers contingency fee arrangements: No Recovery. No Fee. No Expense.
If your car collision injury prevents you from coming to our offices in Westminster or Columbia, Maryland, then we will come to you!  Evening and weekend appointments are available, too.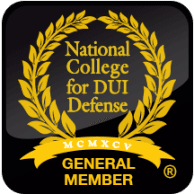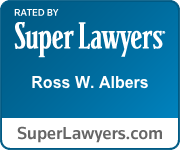 The post Can I recover from my underinsured motorist coverage after a policy limits settlement offer? appeared first on Albers and Associates.