PROFESSIONAL. RESPONSIVE. RESULTS. Mordechai Fakheri maryland's top legal team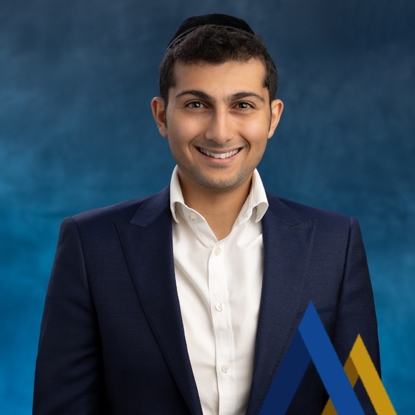 Mordechai Fakheri Law Clerk
Bio
Mordechai Fakheri has joined Albers & Associates in Maryland as a law clerk. Before joining our firm, he worked as a law clerk and a summer intern for two prominent Maryland law firms. Today, he helps the inner workings of our firm operate smoothly and keeps our clients informed as their cases progress.
Mordechai has earned a B.S. in Liberal Arts from Excelsior College and is working on his J.D. at the University of Baltimore School of Law after being inspired by his time with our attorneys. Throughout his higher education, he has completed many relevant courses, including Criminal Law and Elder Law. He is also certified in mediation.
Thanks to his fluency in English, Hebrew, and Farsi, Mordechai makes it more convenient for more clients to find reliable legal support in tough times.
Mordechai has a number of interests outside of work as well. When he's not dribbling on the basketball court, he's exploring new destinations and immersing himself in the wonders of travel. But that's not all; Morde has a curious side that led him to delve into the world of researching the latest credit cards. He's also the treasurer of the JLSA student group at the University of Baltimore.